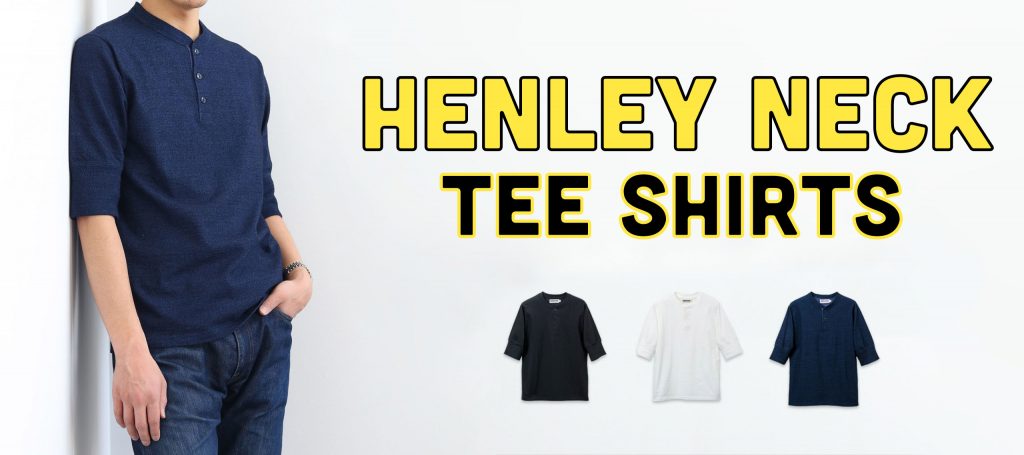 You often hear this as a detail of the neck of a T-shirt.
Henry Neck."
The closure of the neck can be adjusted mainly with two or three buttons.
The "Henley" in Henley Neck comes from the name of a town on the upper reaches of the Thames River in England, and the name is said to have come from the shirts worn by competitors in the Henley Royal Regatta, a traditional boat race held every July.


There are 10 cm wide ribs at the sleeve ends.
The relaxed fit does not get in the way of movement.
The sleeves have a classical and elegant silhouette with a good narrowing at the ends.


Because of its unique design, a simple outfit is recommended.
Therefore, we recommend styling it with only a T-shirt and jeans.
Generally, "T-shirts and jeans" may give a rough and wild image to many people, but this T-shirt has a somewhat classical and elegant design, so it can be worn by anyone.
Model: 175cm / 65kg
Cut and sewn: all size M
Jeans:G003-MZ