Well, today, as the title says, I'd like to blog about the "zip-up hoodie"!
I'm going to introduce you to the four different types of Momotaro Jeans zip-up hoodies!
Momotaro Jeans' zip-up hoodies come in a wide variety of styles.
So let's get started!
03-120 DENIM ZIP UP HOODIE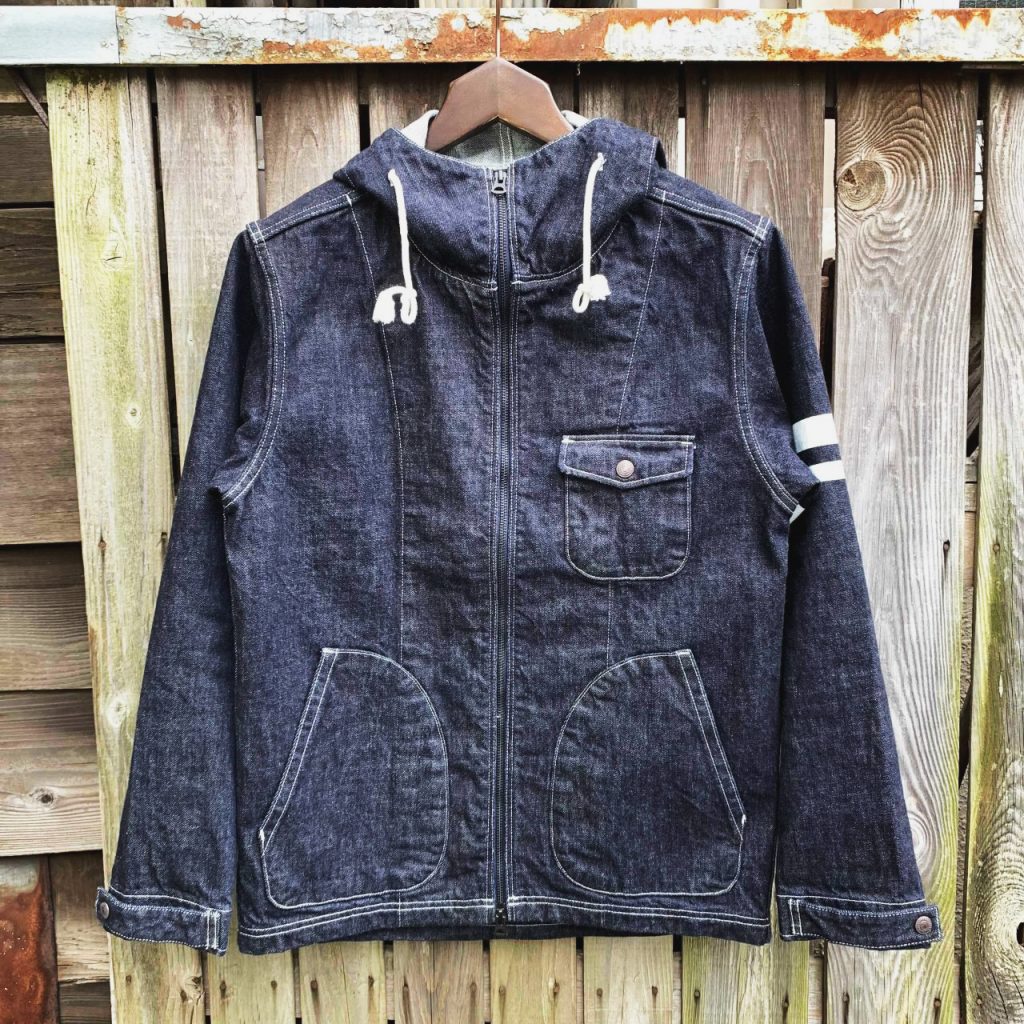 Here's Momotaro Jeans' take on the classic item, a zip-up hoodie made of 13.5oz denim!
On the front, it has a large patch pocket on the waist and a flap pocket on the left chest. It has a lot of pockets so you can put a lot of things in it, so it's very functional!
And by using white sewing thread, the dark color of the denim is neutralized, giving it a lighter impression and making it suitable for both men and women!
It's a simple and easy-to-use item that is a true classic and is filled with reasons why it has been loved for many years!
I tried it on (1)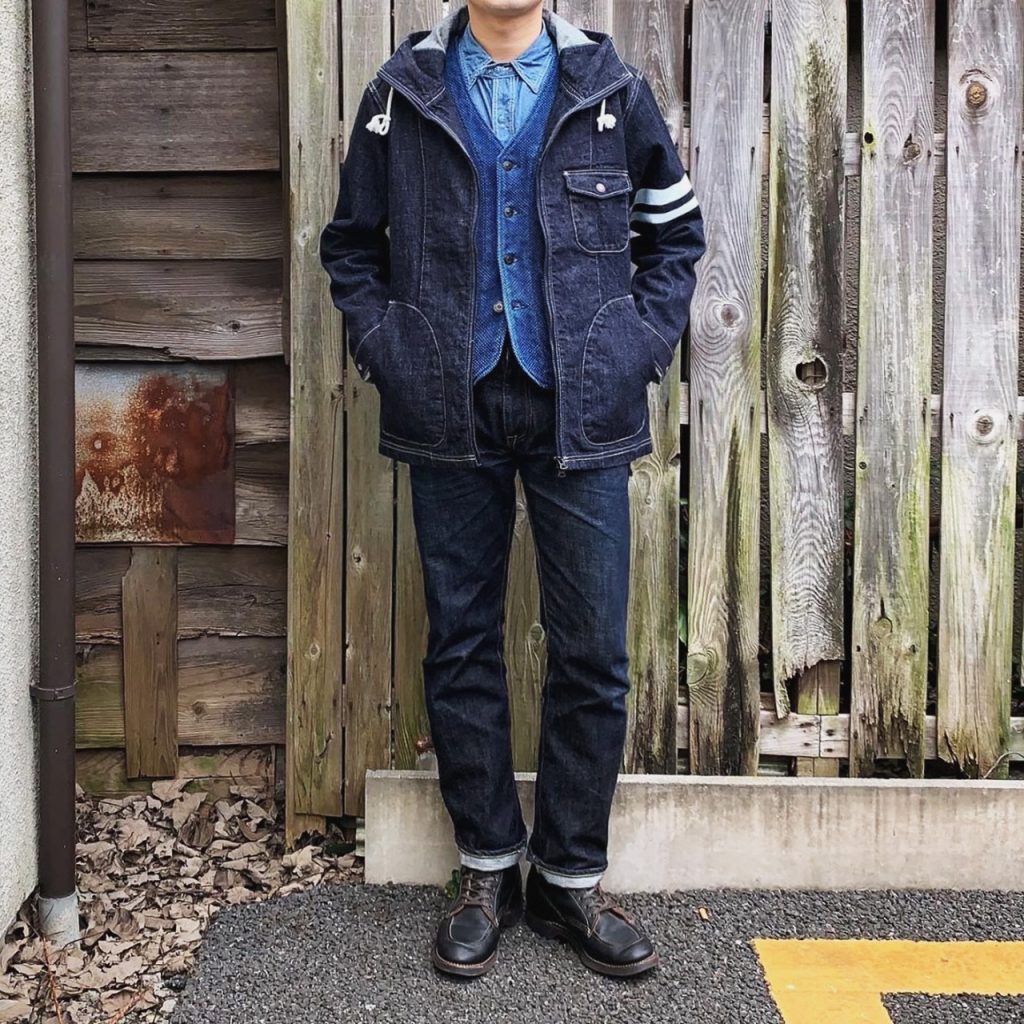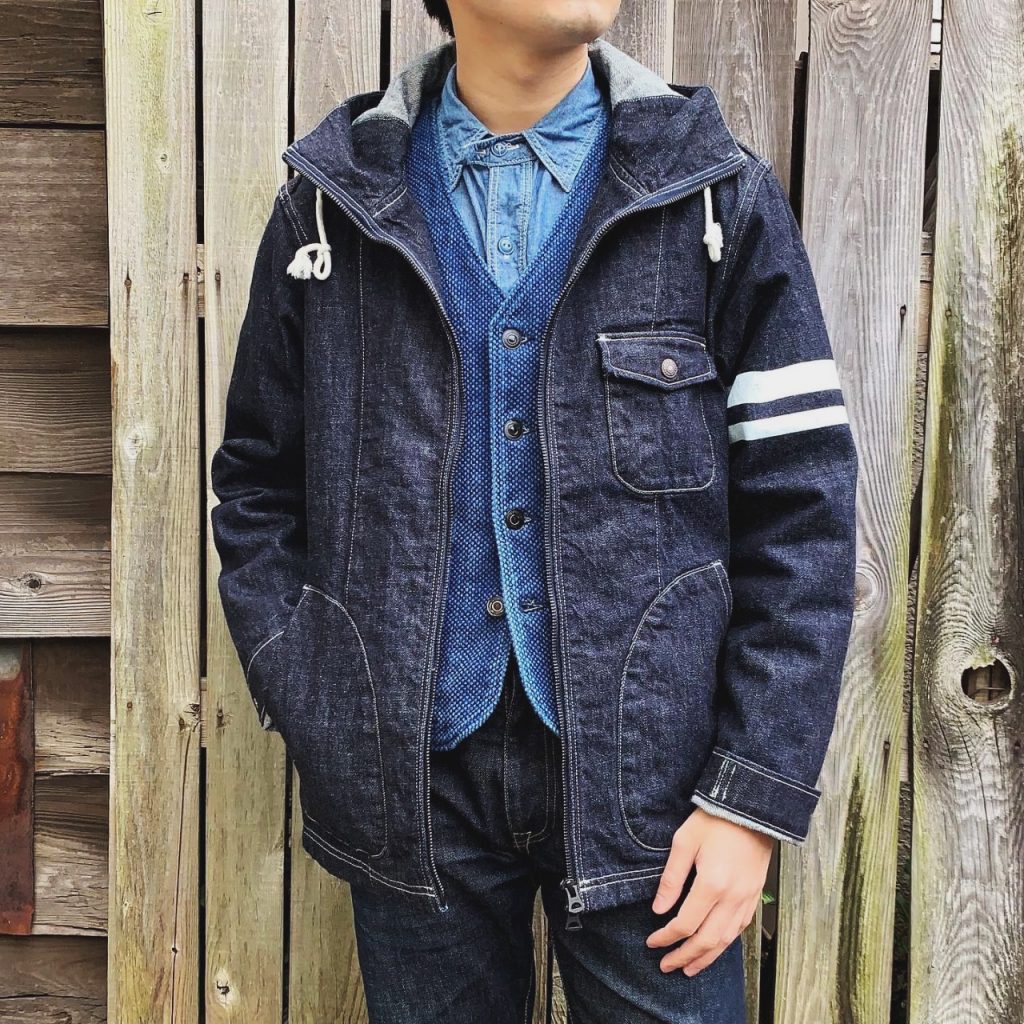 Lot: 03-120
Color: ID
Size: 36/38/40/42/44
Shirt: MS033
Vest: 04-010
Jeans: G014-MZ
22SS ITEM 03-183 GTB INDIGO PIQUE HOODIE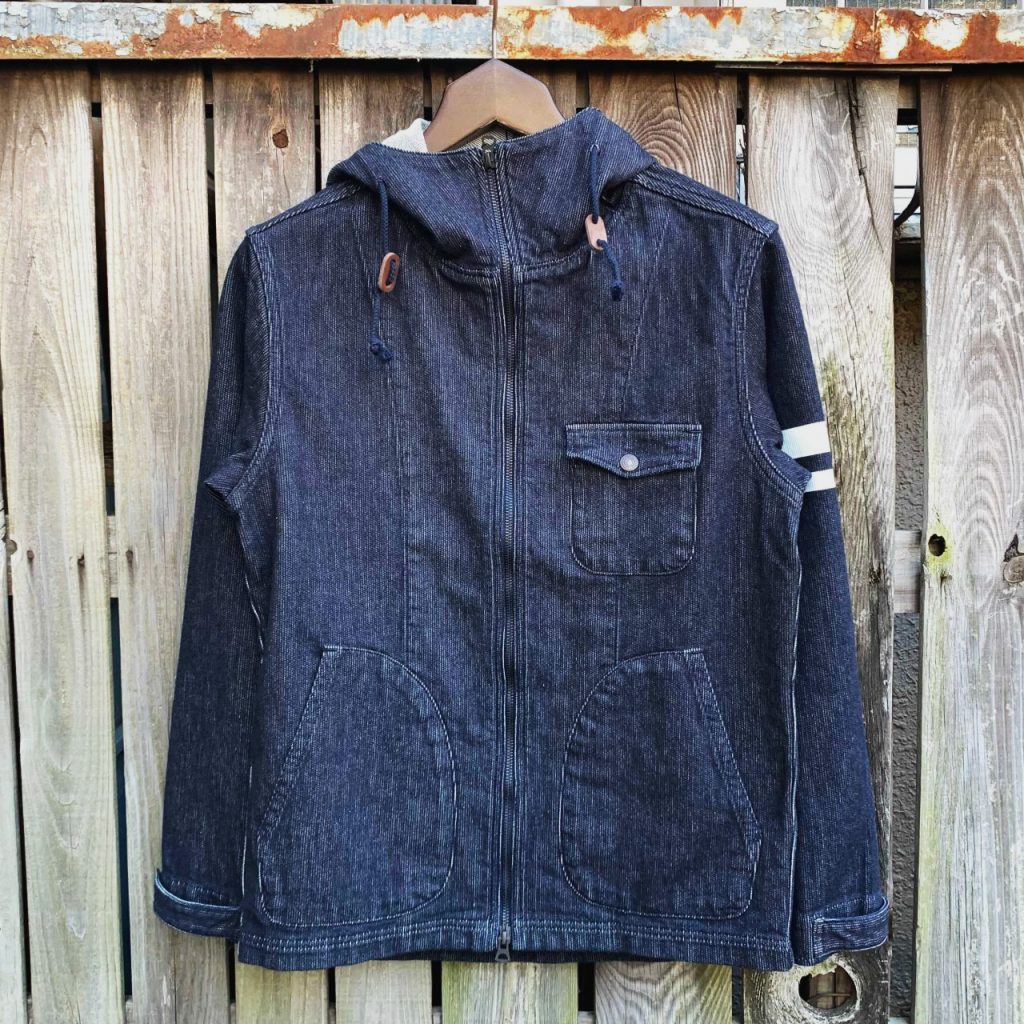 This is the new item for this season!
This hoodie is made of indigo pique fabric, which is made of indigo warp and white weft-like denim!
The pique fabric has vertical ridges, which is a characteristic of pique, but this time the fabric has a luxurious and soft feel!
The design is almost the same as the standard one I introduced earlier, but with a stopper at the end of the hood cord.
It's a spring/summer item, so it can be thrown on lightly without any lining, and the ridges in the fabric make it feel smooth.
I tried it on (2).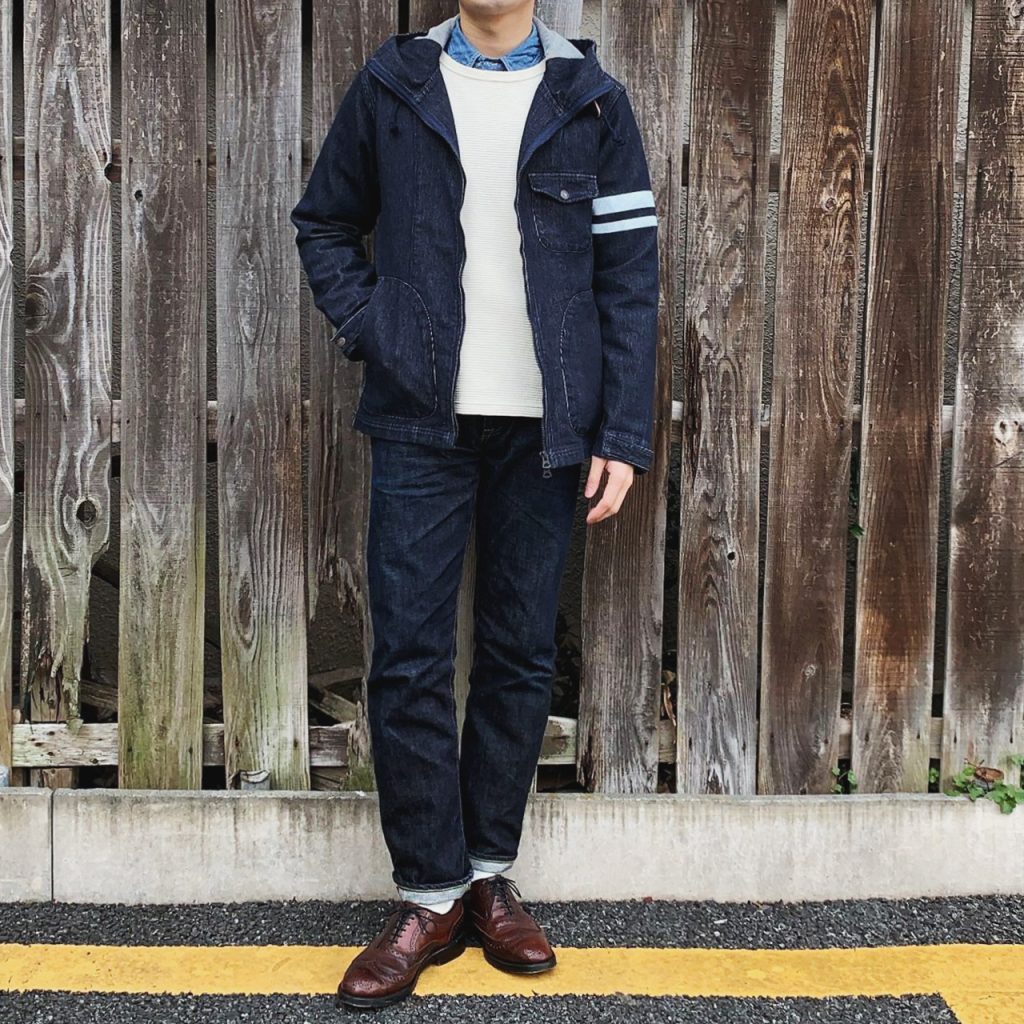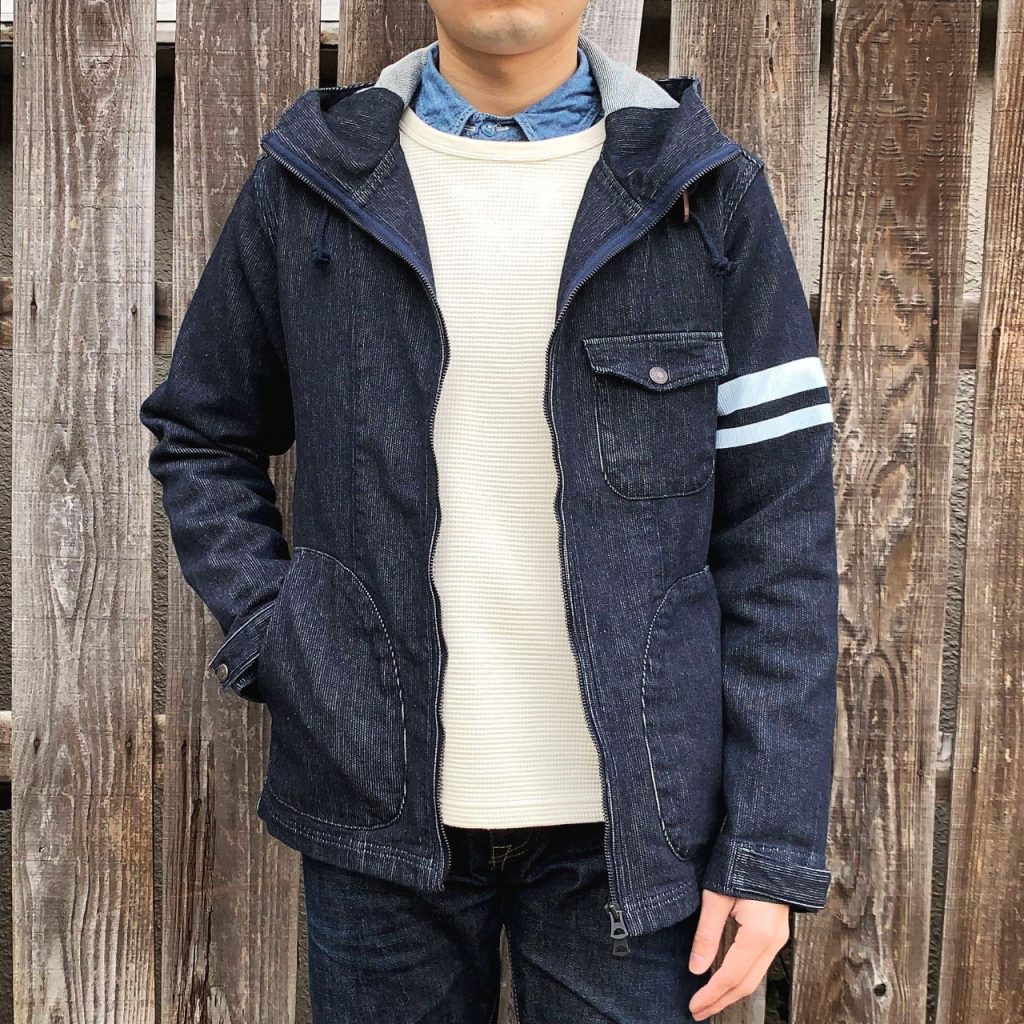 Lot: 03-183
Color: ID
Size: 36/38/40/42/44/46

Shirt: MS033
Tops: 07-079
Jeans: G014-MZ
22SS 03-192 GTB RIPSTOP ZIPUP HOODIE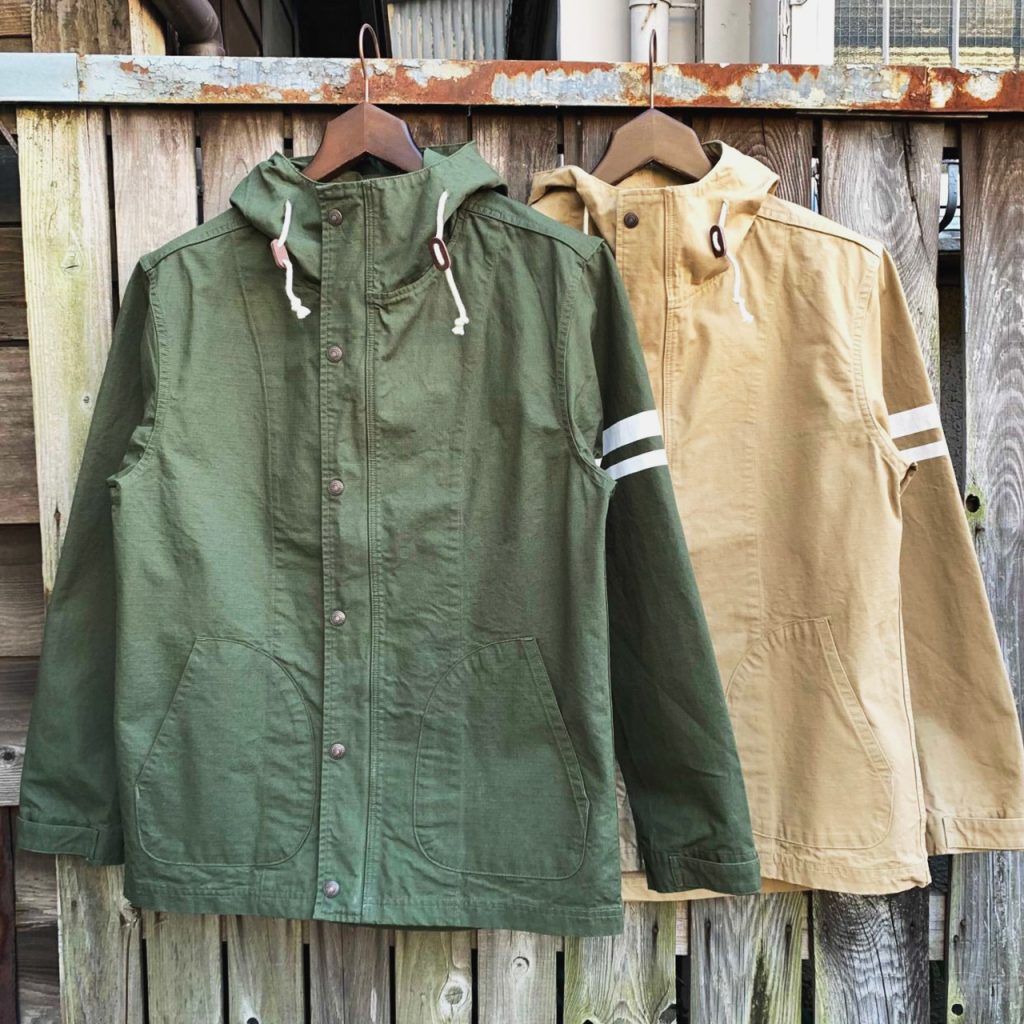 This is the last item I'll show you!
It's made of ripstop fabric with a crispy texture!
Ripstop is a fabric that has improved tear strength by weaving thicker fibers in a grid pattern between the thinner fibers.
It is a standard material for spring and summer and is also used for military pants.
Because the fabric is very light and strong, it has recently become a popular material for outdoor use.
The design of this item has changed a little, the left chest flap pocket has been removed and a snap button placket has been added to cover the zipper. Less wind penetration

I tried it on (3).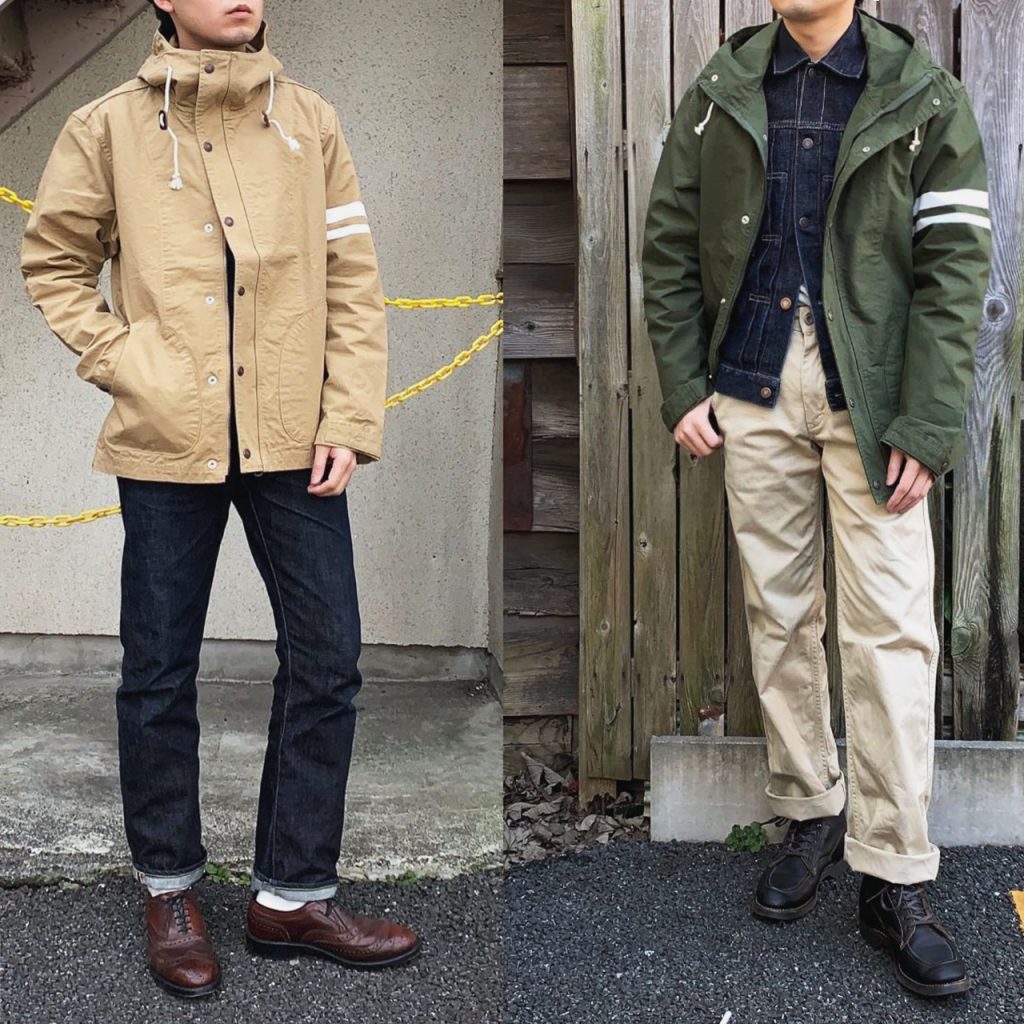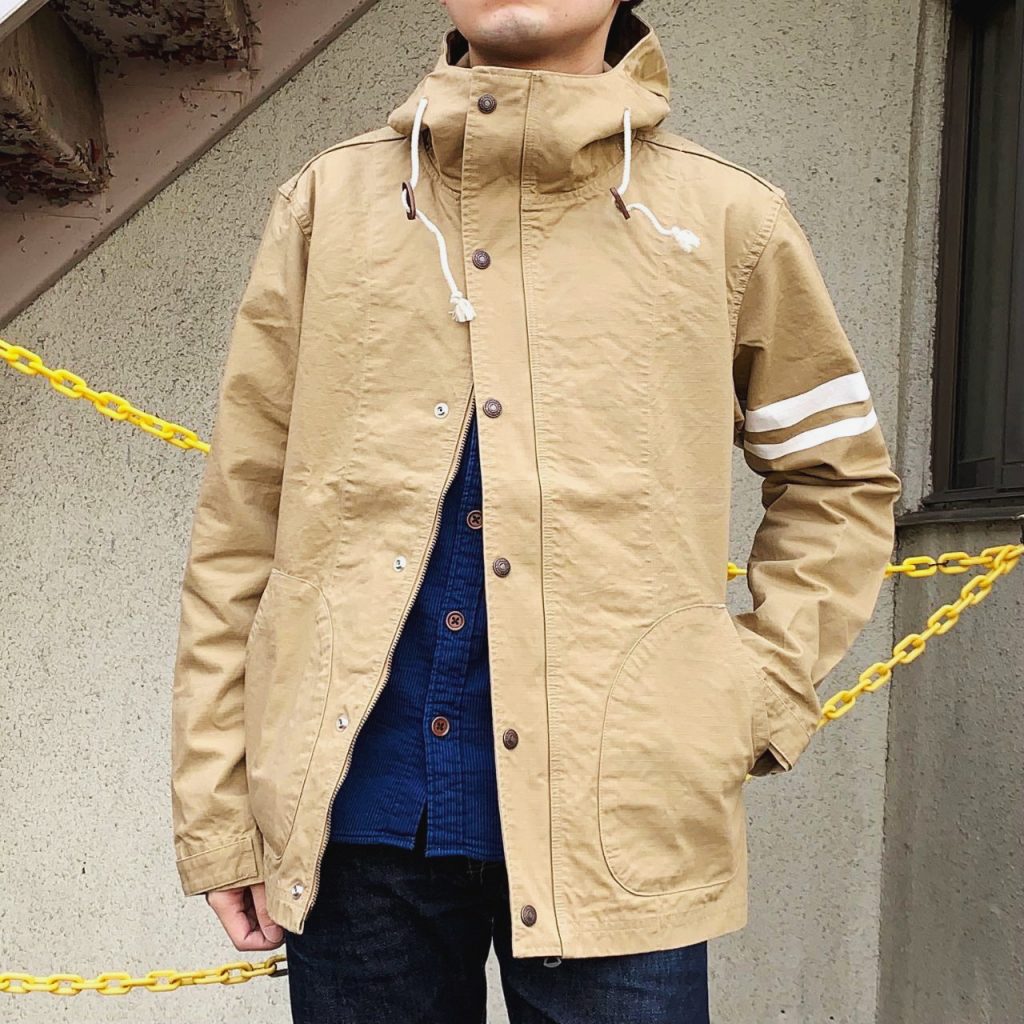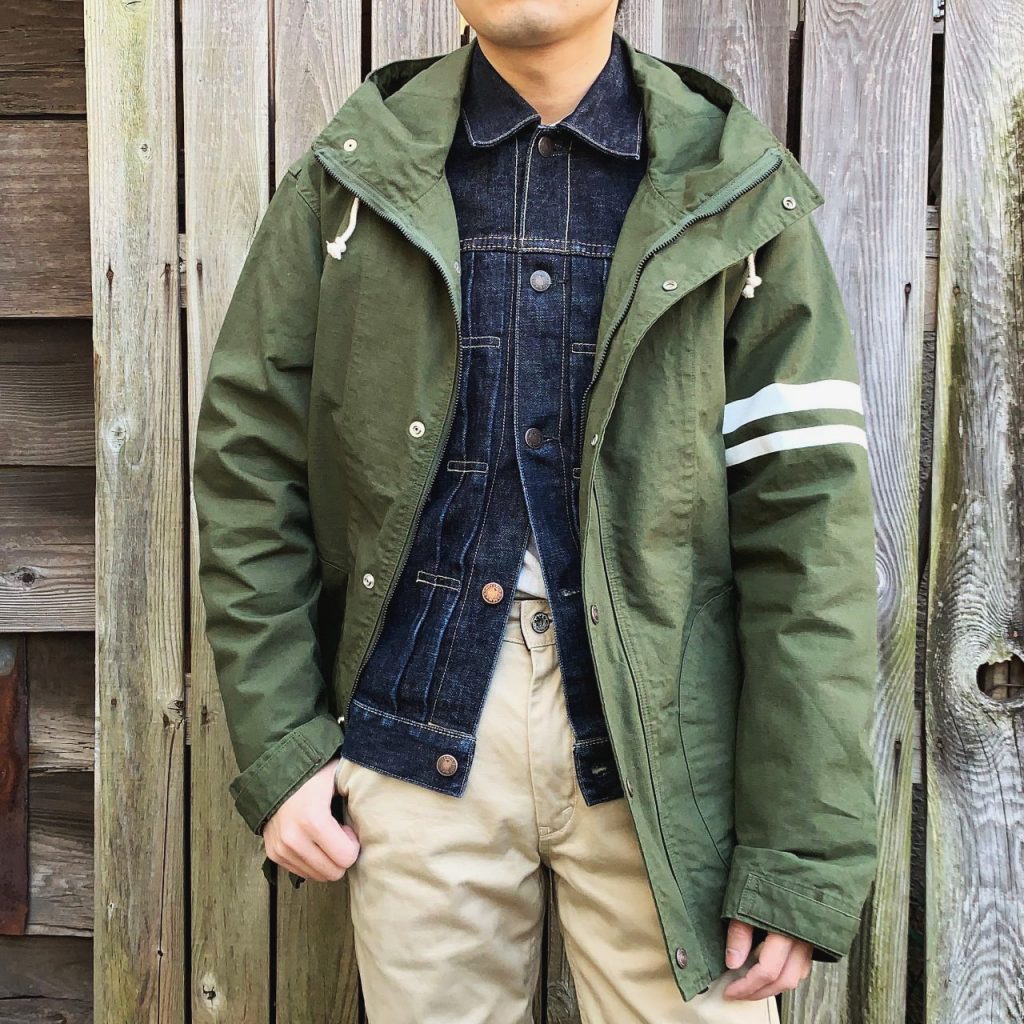 Lot: 03-192
Color: OD、BEI
Size: 36/38/40/42/44/

Tops: 03-192 BEI
Jeans: G014-MZ
Denim Jacket: MJ2103
Tops: 03-192 OD
Pants: 4160SP KHI