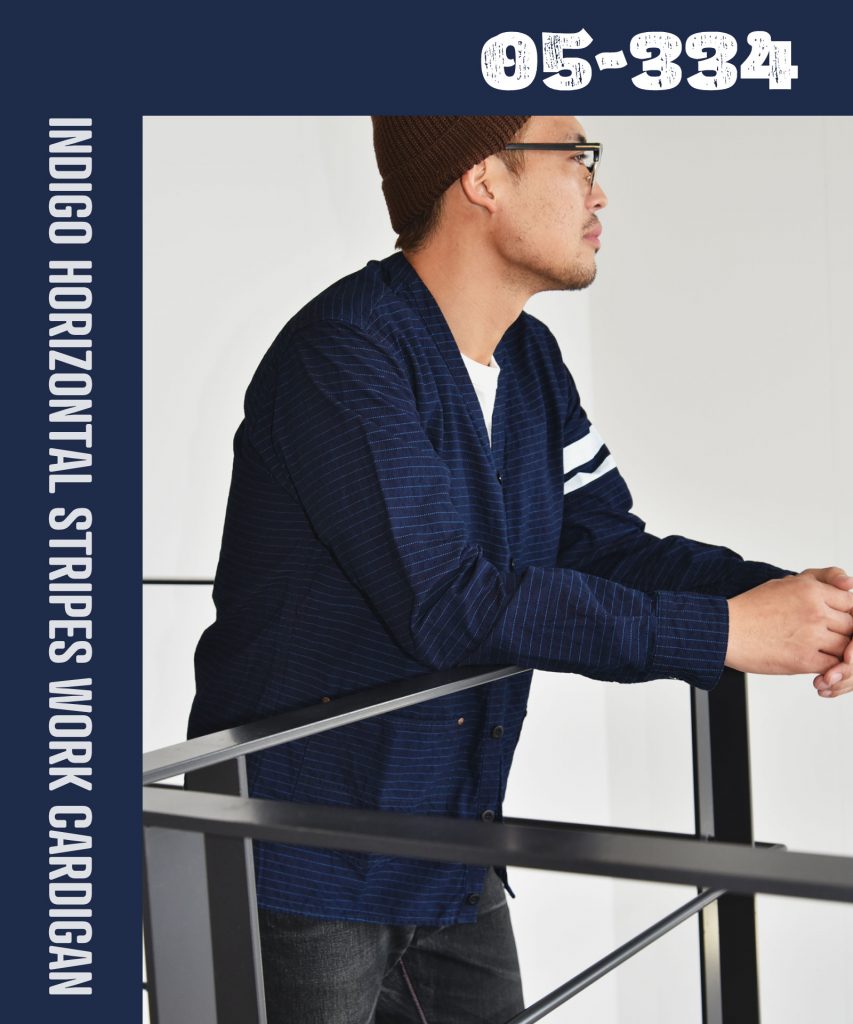 Introducing the INDIGO HORIZONTAL STRIPES WORK CARDIGAN from the Spring/Summer 2022 collection.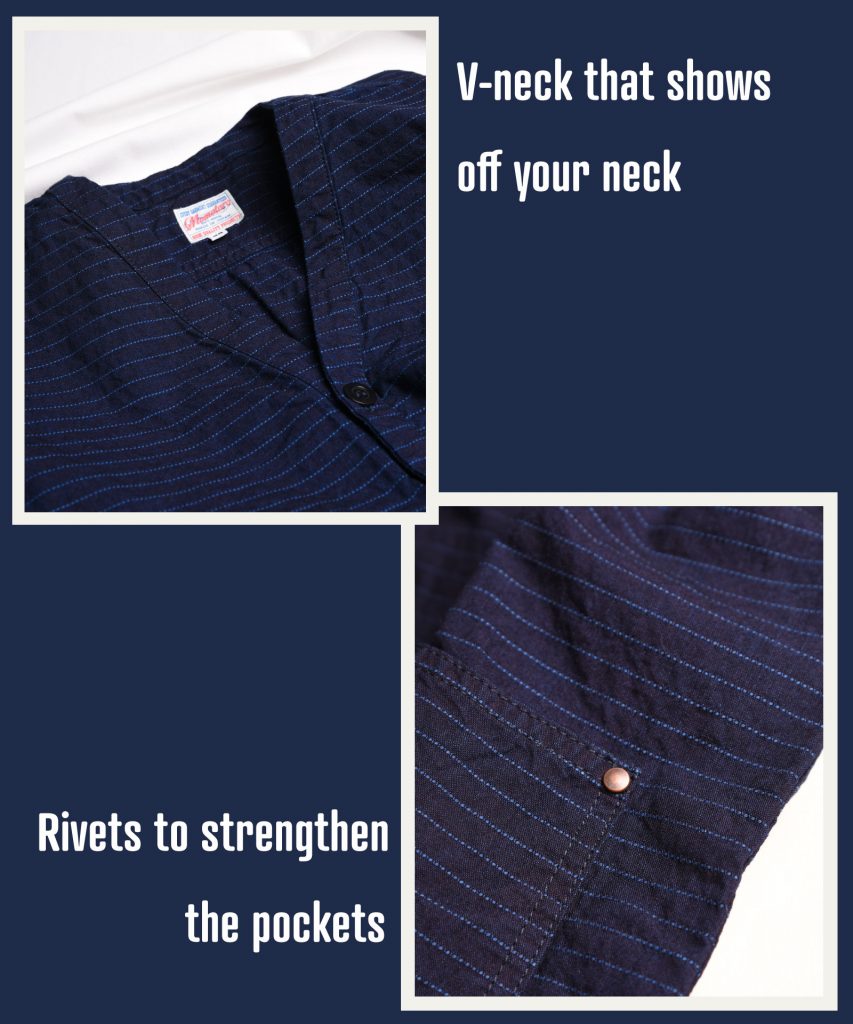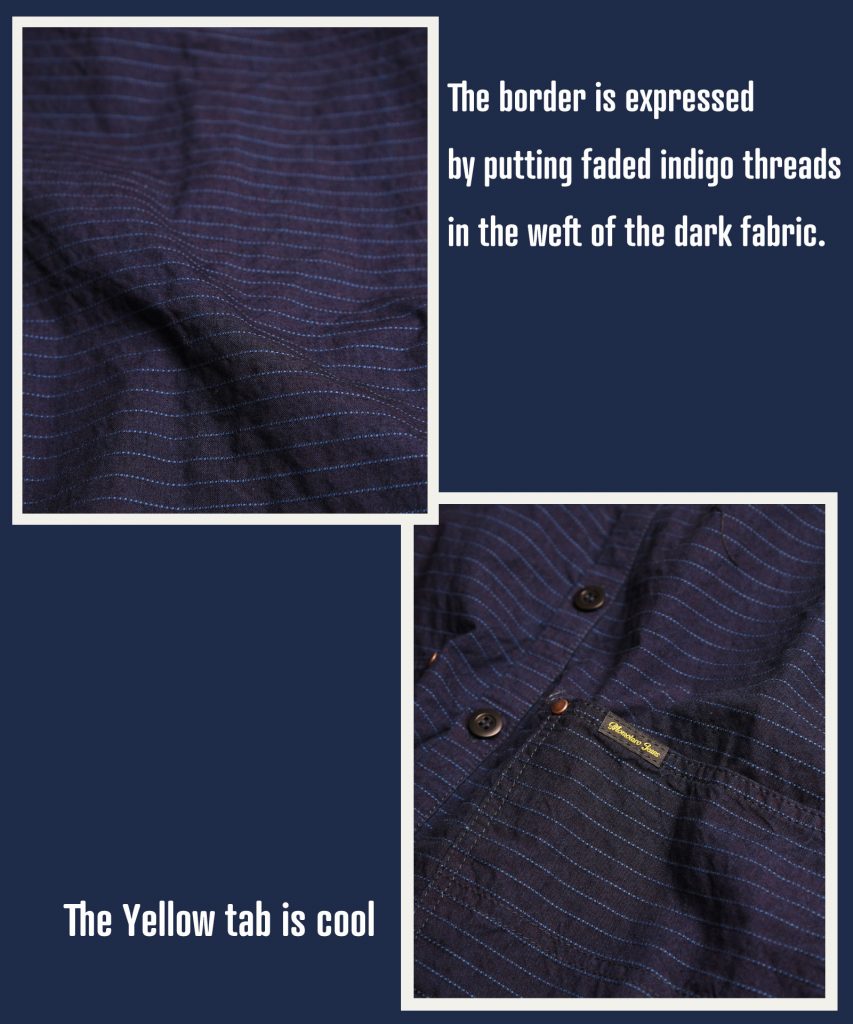 This shirt cardigan is made of indigo stitch border fabric.
The border is expressed by putting faded threads in the weft of the dark fabric.
The pocket openings are riveted to increase strength.
The indigo fabric lets you enjoy the color fade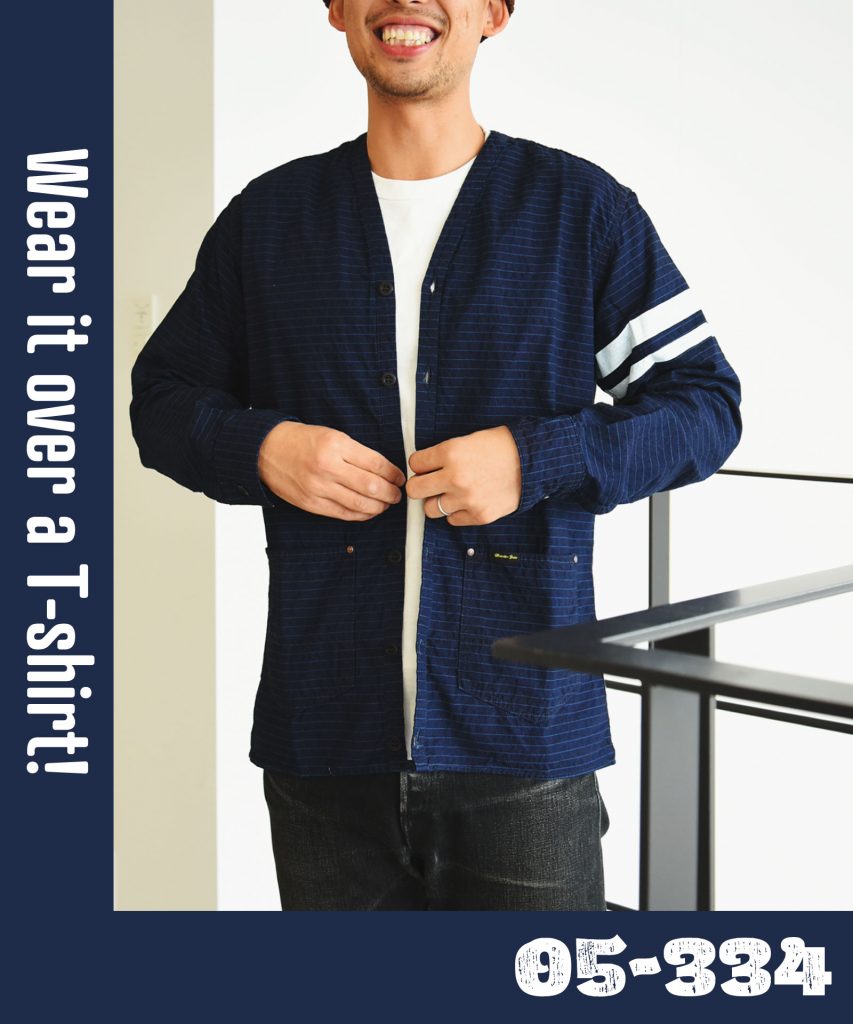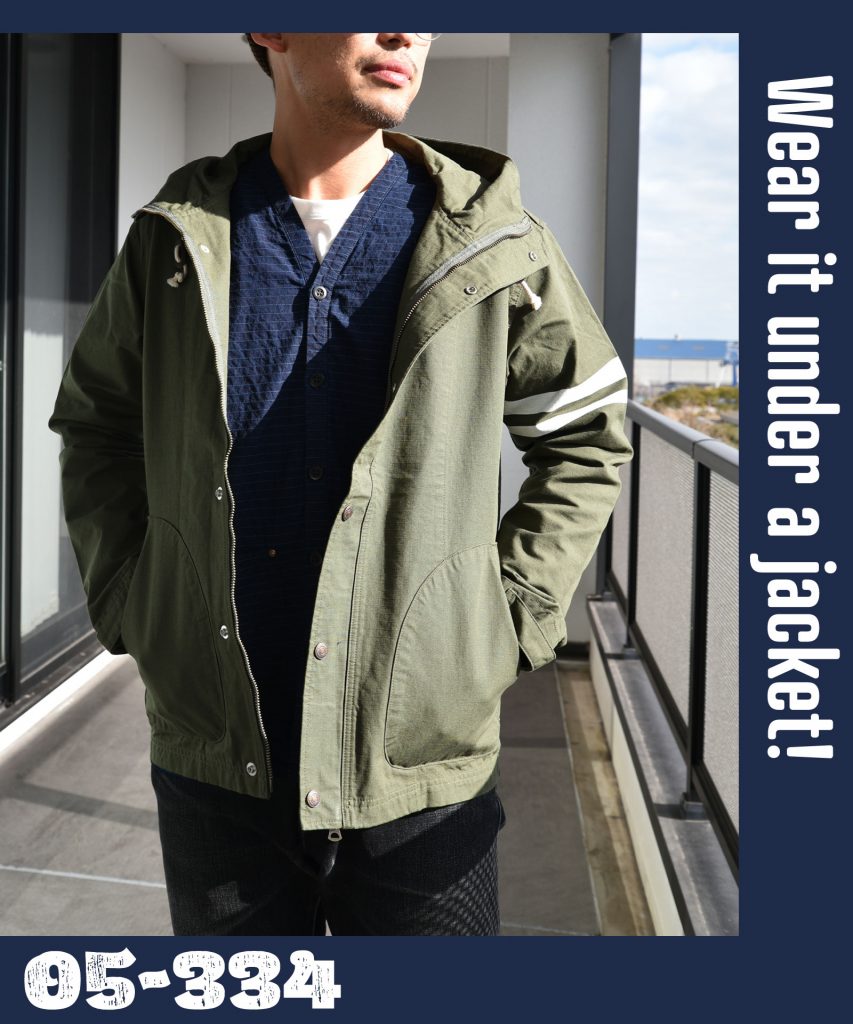 You can wear it over a t-shirt, under a jacket, or in many other ways.
It can be worn in many ways, so it can be worn in all seasons.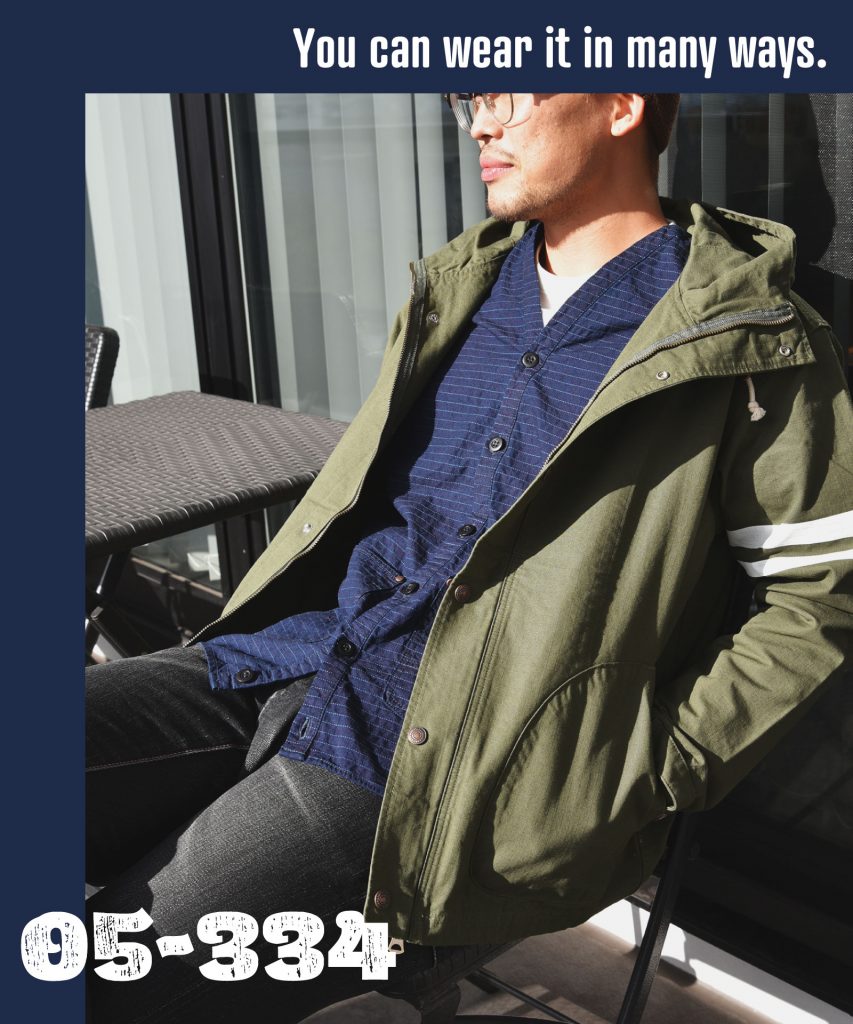 JACKET:03-192 Size38
WORK CARDIGAN:05-334 Size38
JEANS: B0105SP Size33
Model:176cm 71kg