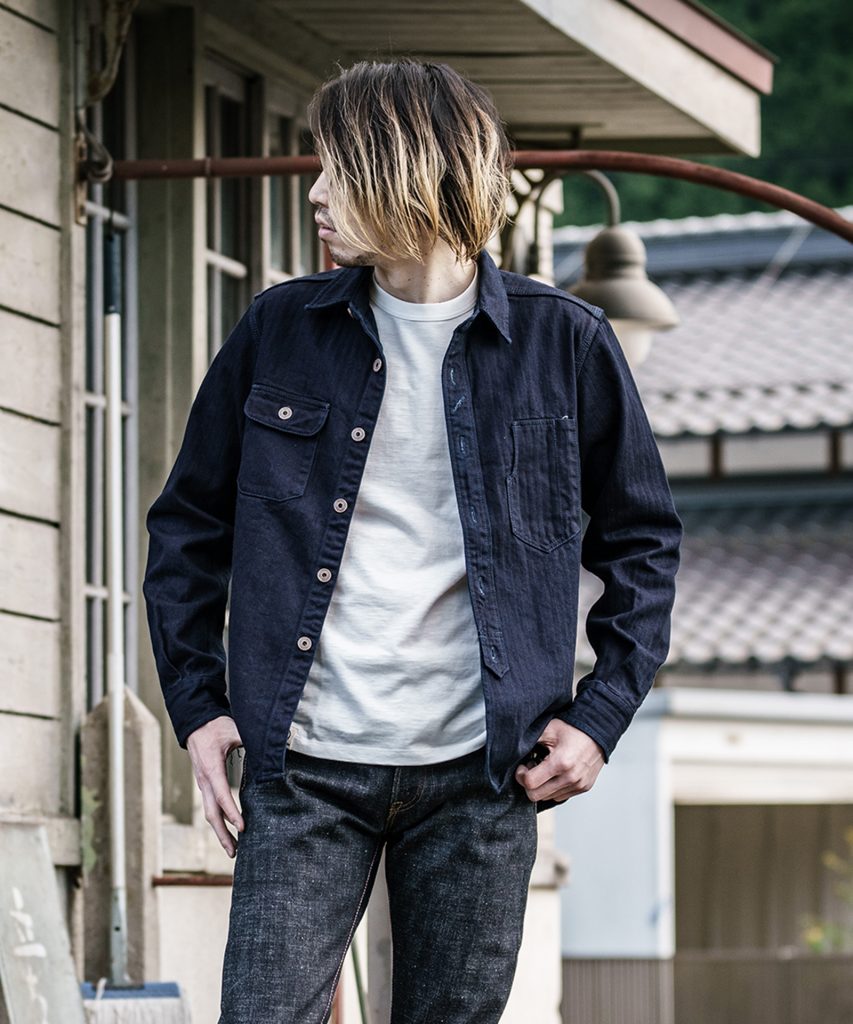 Here are some indigo herringbone shirts that are just as popular as jeans.
This shirt is available in sizes from 36in, so it is popular among men and women alike.
It's almost Christmas, so it would make a great Christmas gift!
This work shirt is woven with indigo-dyed warp and weft yarns.
As for the coolness of Fade. I have great expectations!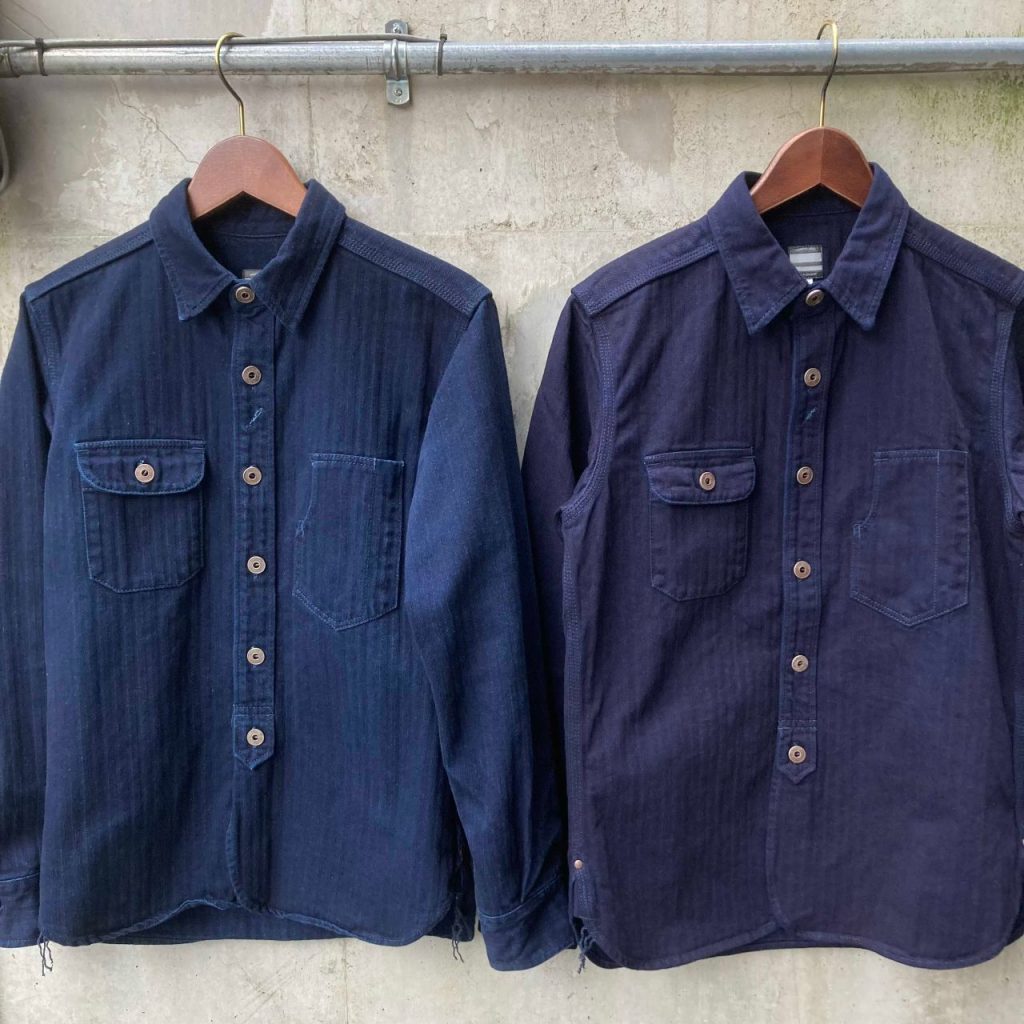 (Left: 36in while wearing) (Right: 38in brand new)
Compared to the new one, you can see that it's getting faded!
I've been wearing it for about half a year.
It's exciting to see it fade so quickly.
And this shirt is different from just a fade.
The herringbone pattern is gradually coming out.
I think it's one of those shirts that's worth growing up in.
The fabric is 100% Zimbabwean cotton, the quintessence of Momotaro Jeans!
The heavy, firm texture makes it durable and long-lasting.
・Both men and women can wear it coolly.
・Fade is fun.
・Strong and long-lasting.
This shirt is filled with many good things.
Please give it a try!
COLOR:ID
SIZE:36/38/40/42/44/46
Women model:158cm Wear Size 36
Men model:178cm 65kg Wear Size 38