Today, our new "Checked Shirts" are in stock.
I would like to introduce them to you.
The most popular check shirt every year!
This season, it comes in four colors: RED, BULE, OD, and PINK.
PINK and BULE, which are rare for Momotaro check shirts, are now available.
Even if you bought it last year, we recommend it because of the different colors.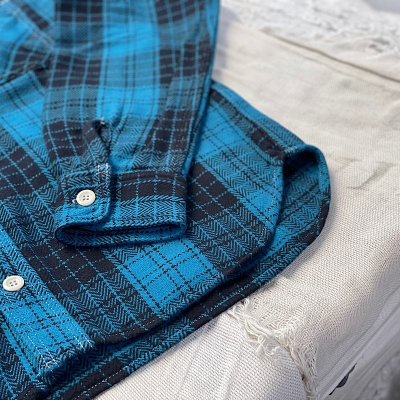 It is a herringbone weave chuck shirt made of original fabric.
The features of herringbone are
1) It has a sense of high quality.
There is an elegant luster peculiar to twill weave, and it has a luxurious appearance.
2) Heavy fabric
Since it is a twill weave fabric, it is thicker than plain weave fabric.
The high strength of herringbone is also one of its charms.
(3) Wrinkle-resistant
It is resistant to wrinkling.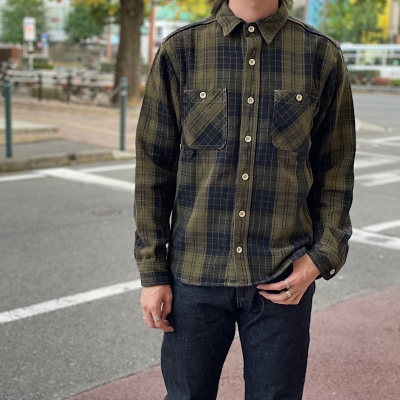 The raised texture makes it perfect for the cold season.
The three-needle ring-sewn design is also characteristic of vintage wear.
The fit is slightly roomy in the body width.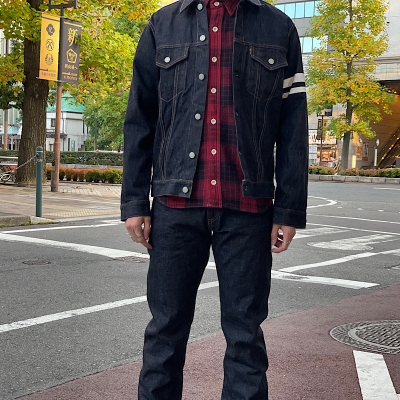 着用アイテム
05-310/OD/38
05-310/RED/38
3105SP/ID/38
G014-MZ/ID/30
178cm/63kg