Introducing him
This is Kensaku, a friend of MOMOTARO.
He wore the 15th-anniversary model 15THB01 jeans for 8 months.
He wore these jeans five days a week for 8 months.
And he washed it 3th.
Let's see how his jeans fade.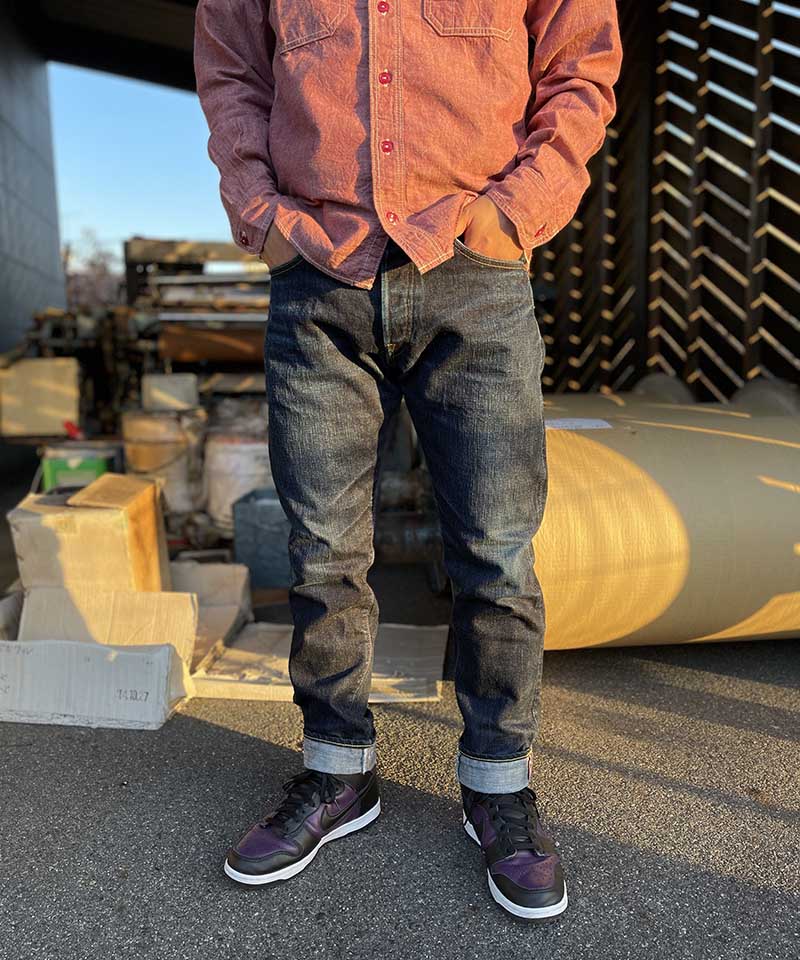 He's 170 cm tall.
His weight is 65kg.
He wears size 31 jeans.
15THB01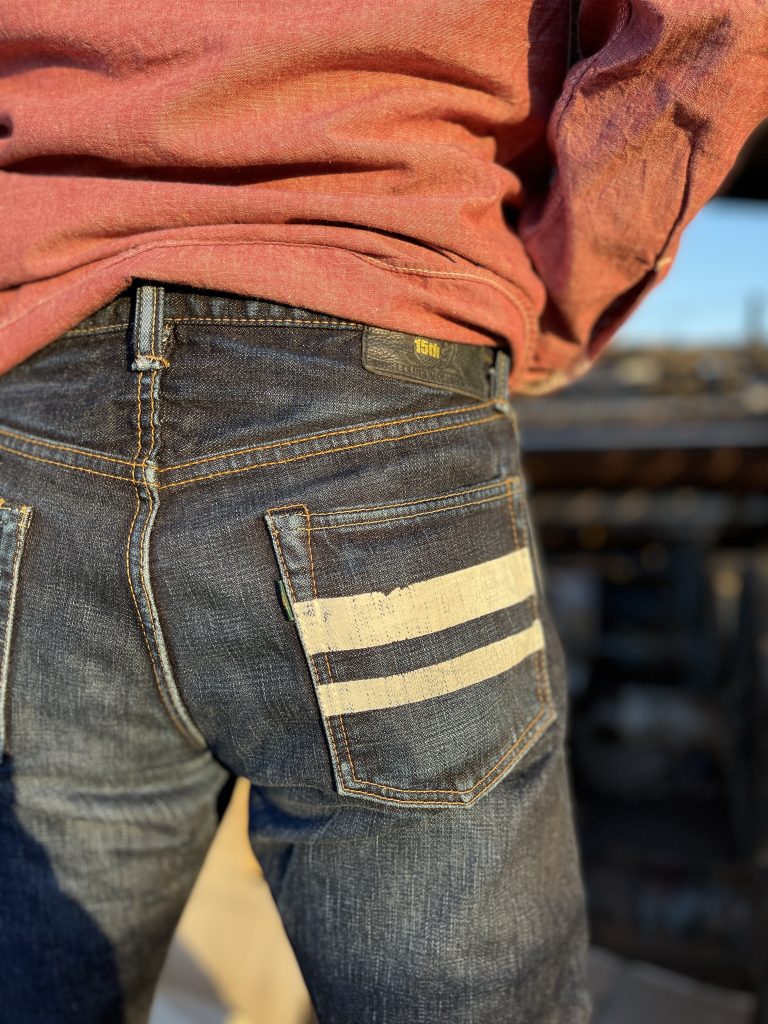 Questioned him.
---What do you like about these jeans?---
Broken denim is said to be a strong fabric. So the knee area is less likely to stretch than normal denim fabric.
Therefore, they will remain in a cool shape even after wearing them for a long time.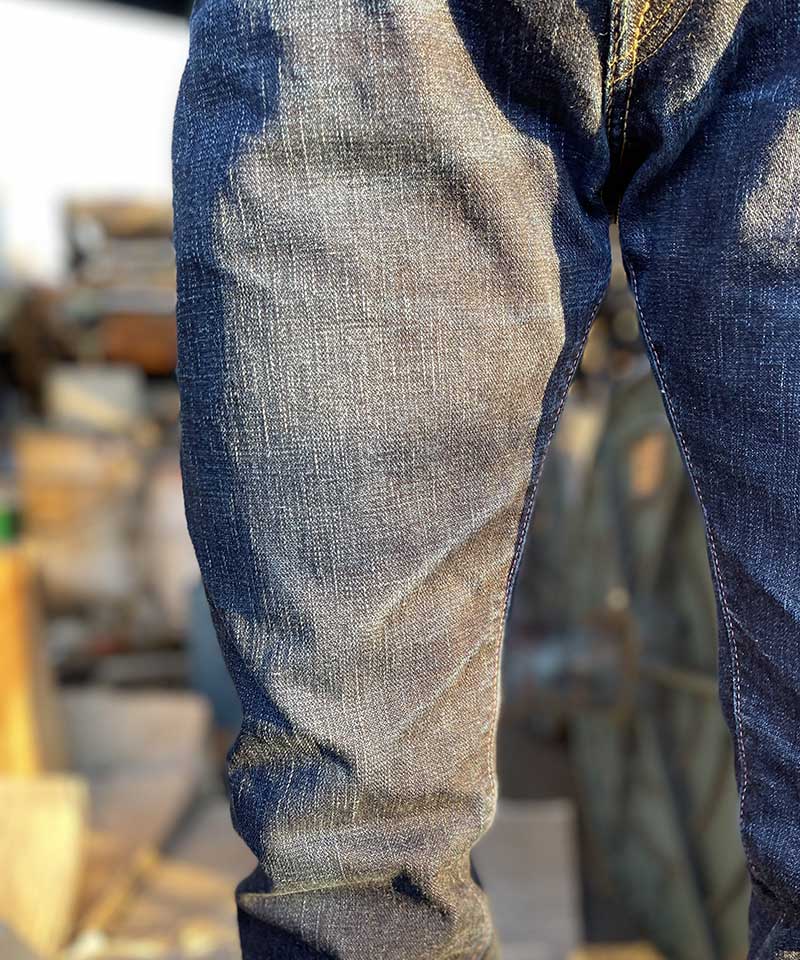 ---Favorite fading part?---
I also like the aging of the brass button fly.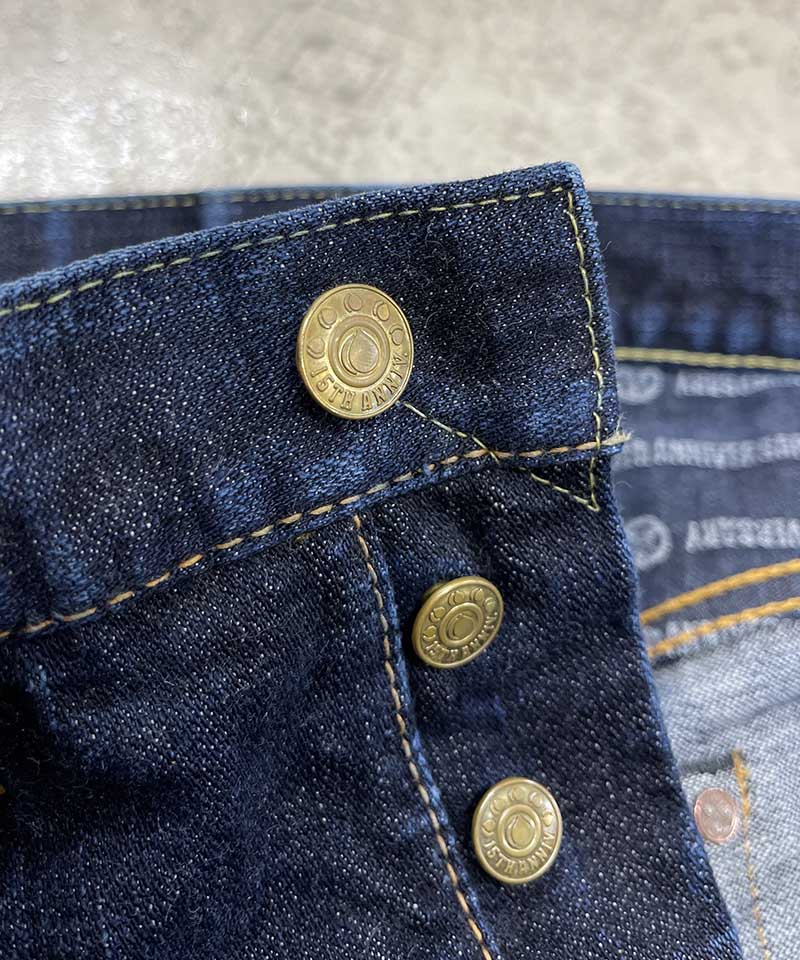 And I like the Selvedge.
The special pink, gold, and gold-colored Selvedge are used for the 15th-anniversary products.
I think it's really cool that the Selvedge still shines when the fades.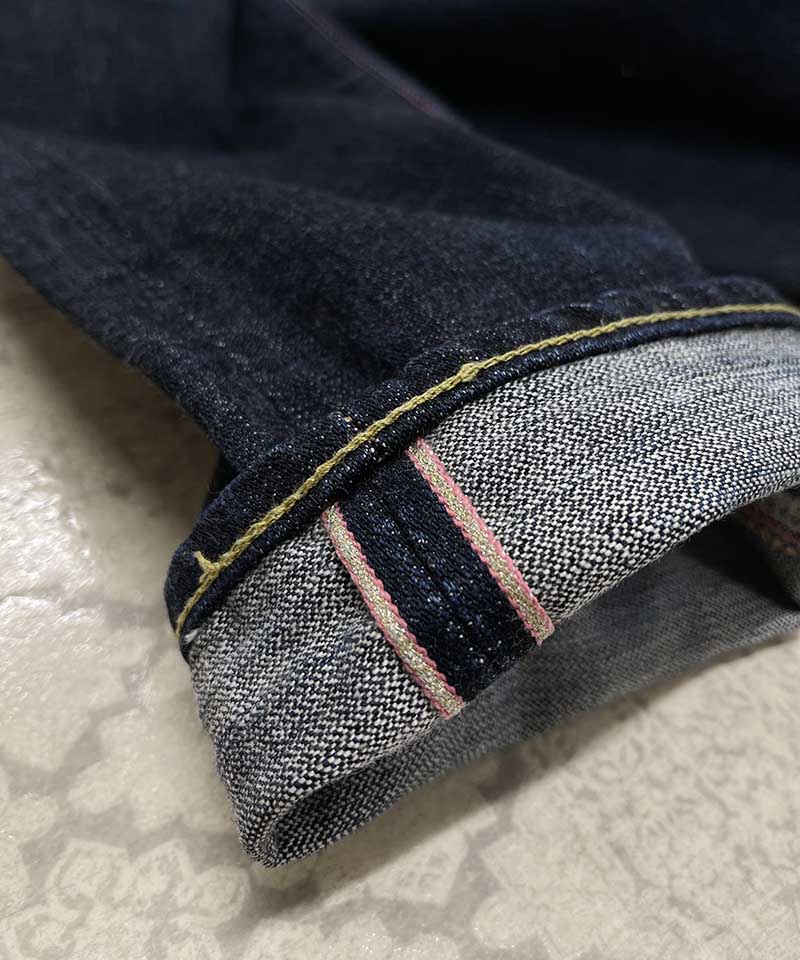 ---How's the fit?---
Yes. I'm wearing "15THB01" Narrow Tapered jeans.
This fit is not too big or too small in the waist and hips, so it's just right. They look good in any style, so I can wear them every day.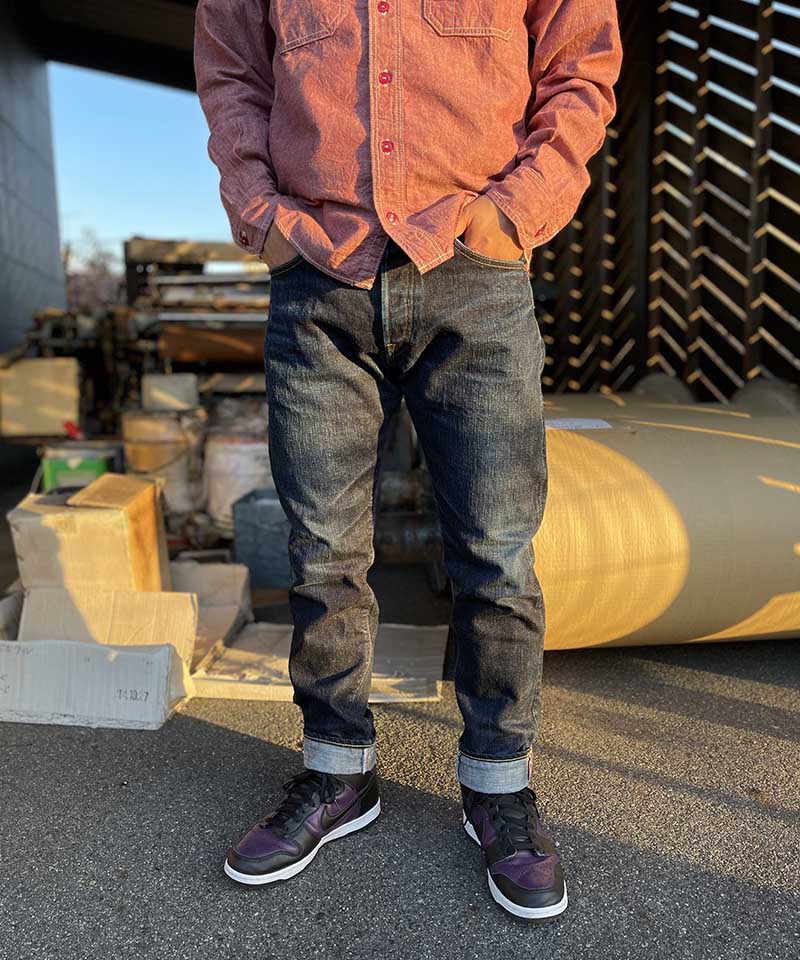 ---Lastly, what would you like to say to everyone?---
No other jeans are this fun to wear. I hope everyone will try them on.
If you want to know more about 15TH products, please click here.