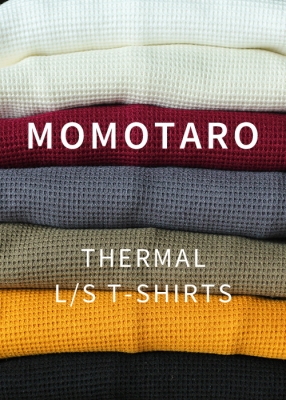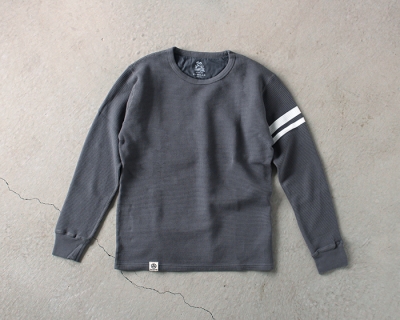 Heavy Heavy Heavy Thermal
MOMOTARO's thermal long sleeve T-shirt has been loved for a long time since its release. A new color has been added this season.
This heavy thermal fabric is unique to MOMOTARO. Please enjoy this "heavy" feeling.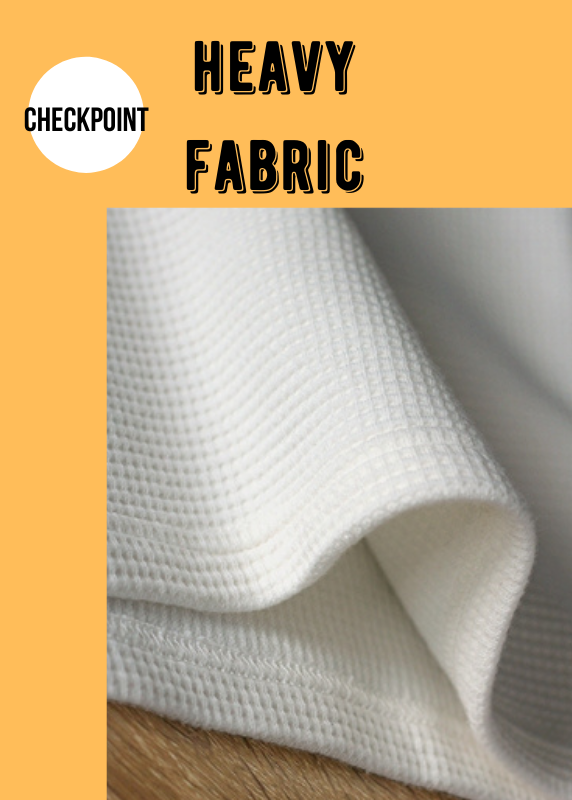 Compared to normal thermal fabric, MOMOTARO's thermal fabric will surprise you the moment you hold it in your hands.
It has a heavy feeling that is obviously different from others.
This is because we use 20 gauge thermal fabric with 30 count yarn on the front and 20 count yarn on the back.
This comfortable heavy feeling is achieved by using thick yarn and weaving it densely.
Thermal is sometimes called waffle fabric with a lattice pattern, or honeycomb fabric with a beehive pattern.
It has characteristic unevenness, which creates a layer of air and improves heat retention.
However, the unevenness also reduces the area of the fabric that touches the skin, making it comfortable to wear without sticking to the skin even when sweating.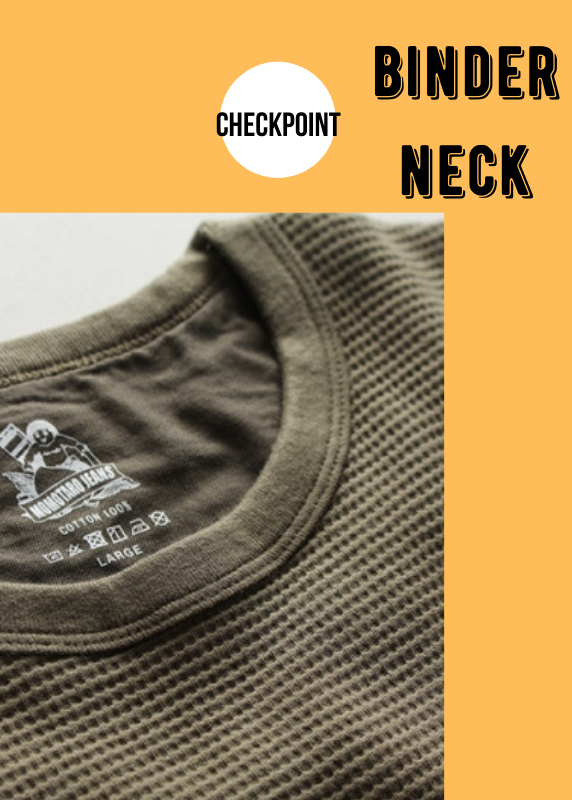 This T-shirt has a binder neck, which is often used in other MOMOTARO cut-and-sew products.
The binder neck is often used in vintage and military T-shirts.
The feature is that it is sturdy. A strip of ribbing is specified and sewn in between the body fabric to improve strength.