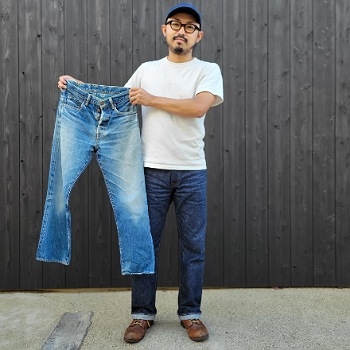 Hello, everyone!
My name is Harada, the manager of Momotaro Jeans main store, and I'll be writing this blog post for you!
As the title says, this time I'd like to introduce Copper Label's fading.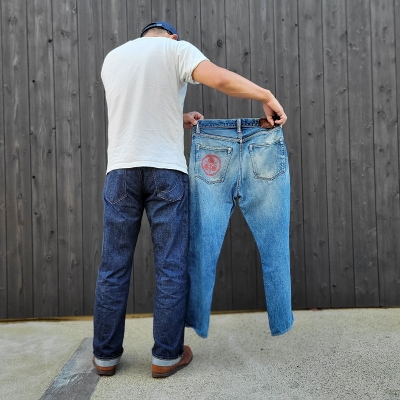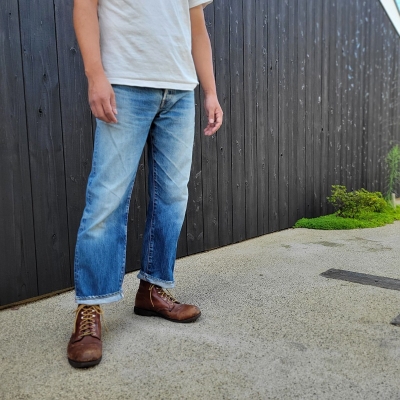 The fit I'm wearing is G003 (classic straight).
This is the widest and most comfortable fit.
The front part has a long "whiskering"!
The "WHISKERING" of loose-fitting jeans is characterized by being long.
I really like this one.
I also love the overall fading and calm atmosphere of my faded jeans.
The best thing about jeans is to enjoy the fade that only the wearer can express!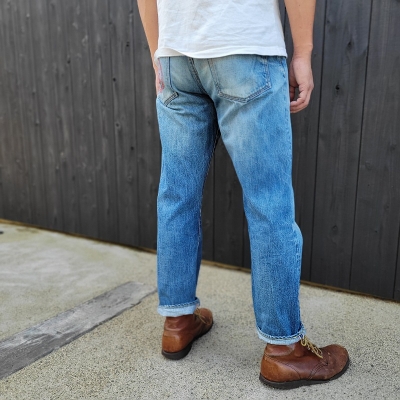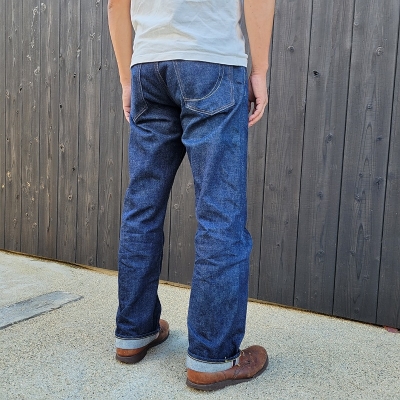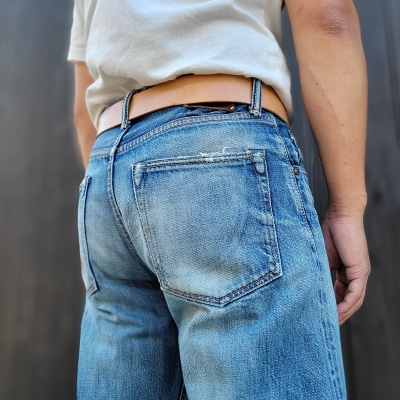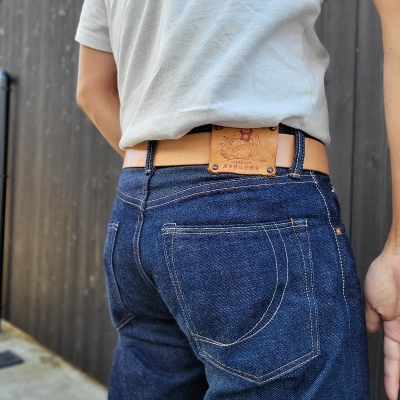 This is a photo of the back pocket. After 14 years of wear, the Peach stitch, a feature of the Copper Label, is gone.
However, the color of the fabric underneath the stitching remains, and you can see the traces of the stitching, though it's faint!
I love these too~!
The way to enjoy jeans is up to you!
You can choose your favorite fit and color at Momotaro Jeans and
You can choose your favorite silhouette and color from Momotaro Jeans and grow them the way you want!
G003-MB/ID/30
モデル身長:173cm/62㎏