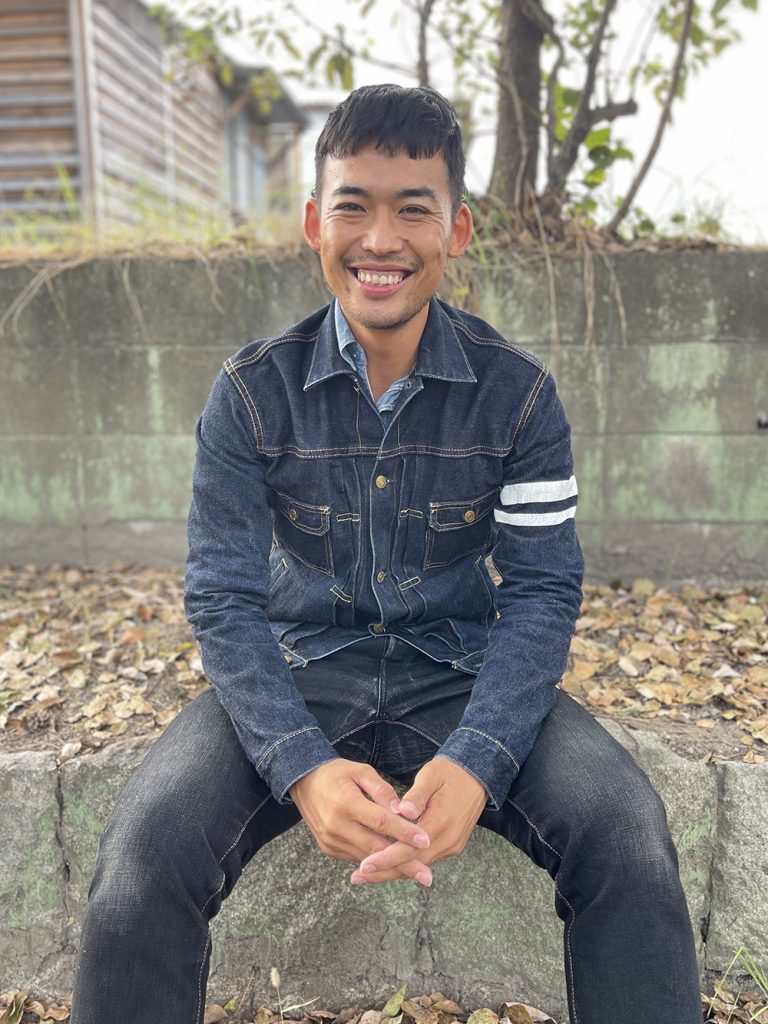 Introducing him
This is Keita, a friend of MOMOTARO.
He wore the 15th-anniversary model 15THB21 Denim Jacket for 6 months.
He wore this denim jacket five days a week for six months.
And he washed it 2th.
Let's see how his denim Jacket fade.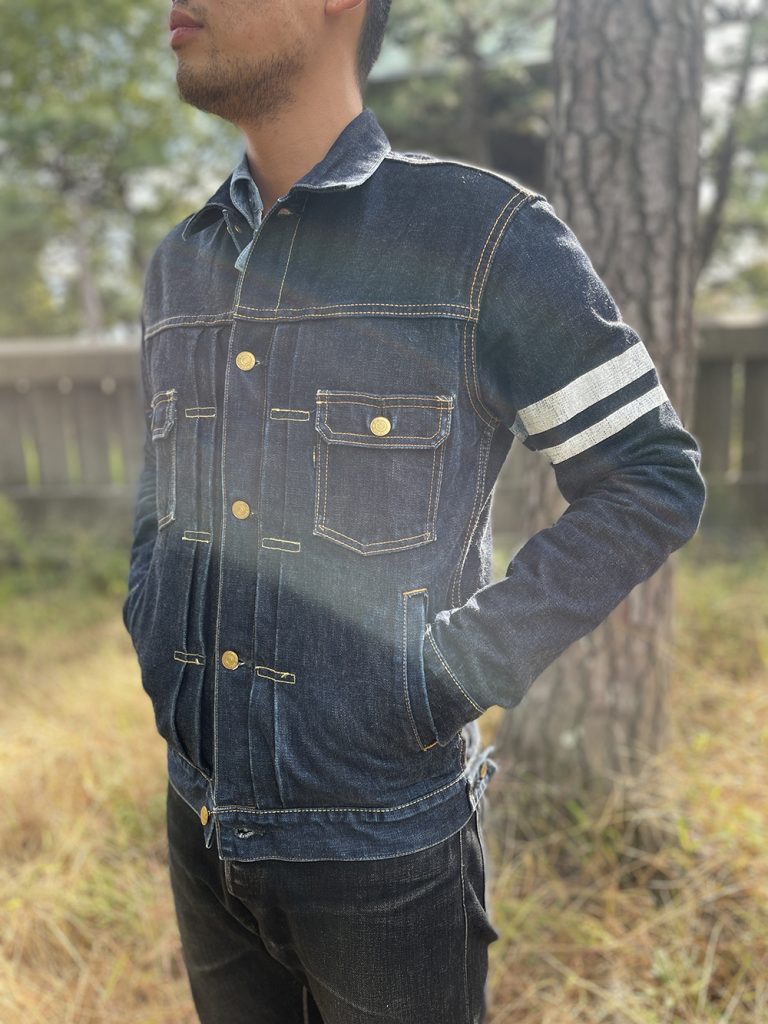 He's 178 cm tall.
His weight is 70kg.
He wears a size 38 Denim Jacket.
Questioned him.
---What do you like about this denim jacket?---
MOMOTARO's regular denim jackets are made of right-hand twill denim, but this denim jacket is made of broken denim.
So it's a very durable fabric and cool. And the more I wear it, the softer the fabric becomes, making it very comfortable to wear.
---What kind of fade?---
I thought it would fade to a more beautiful blue than regular denim.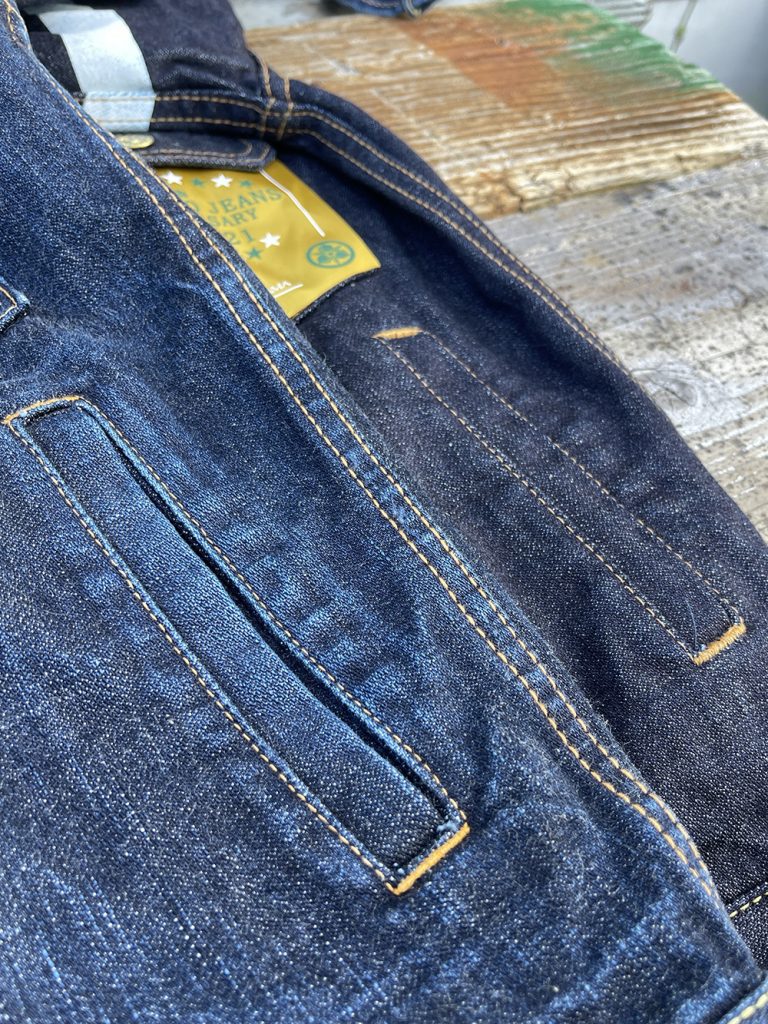 ---Favorite fading part?---
I like the arms and cuffs because they are cool and fade.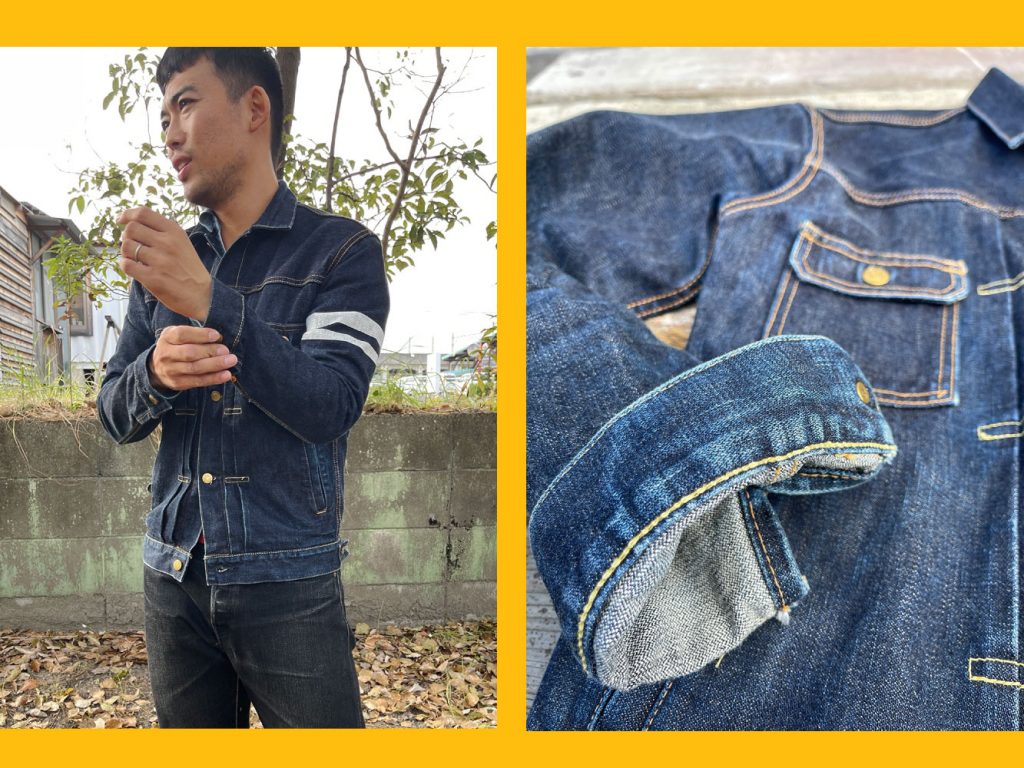 ---How about buttons?---
The buttons are special buttons made of brass.
The unique aging of the brass was very attractive.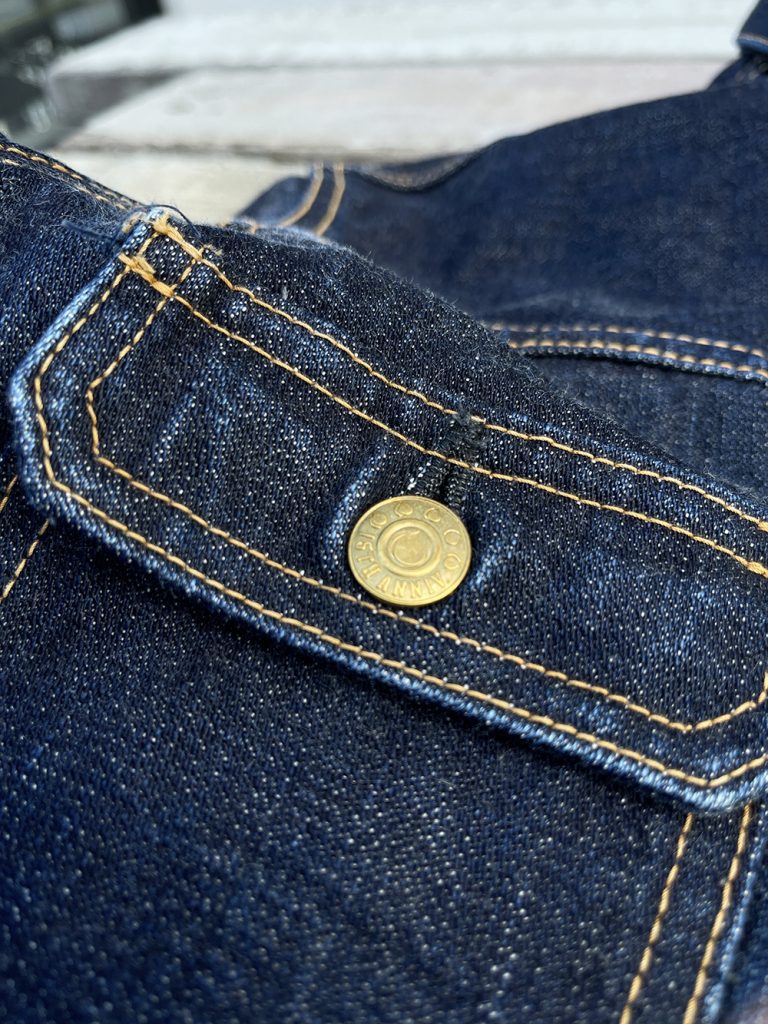 ---Lastly, what would you like to say to everyone?---
The fabric is cool, the fade is cool, the fit is good, and it's a special edition that you can only buy now.
Don't miss this limited-time offer!!