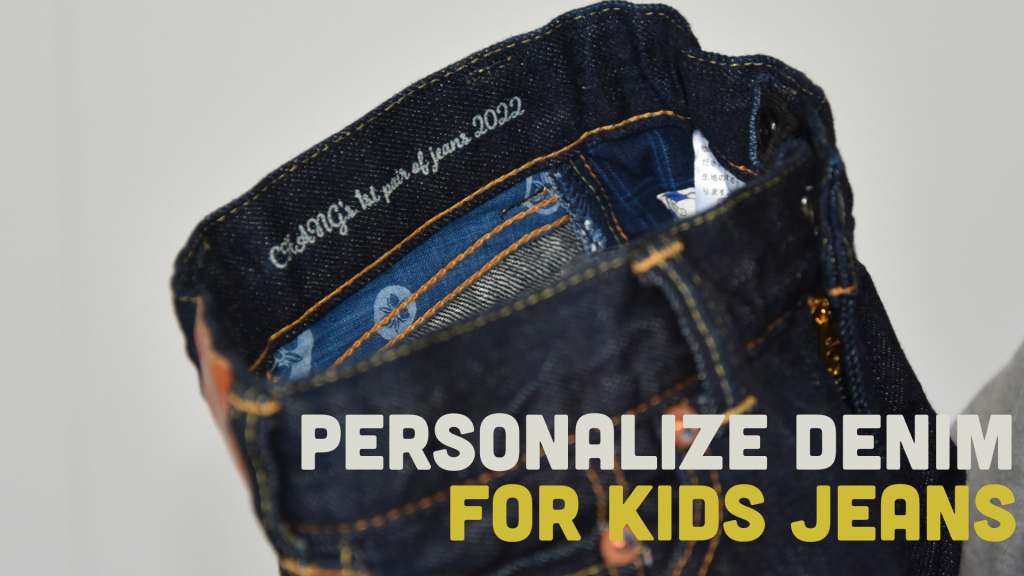 Want to make your child's first pair of jeans?
I'd like to introduce you to a pair of jeans I borrowed from a customer who ordered them.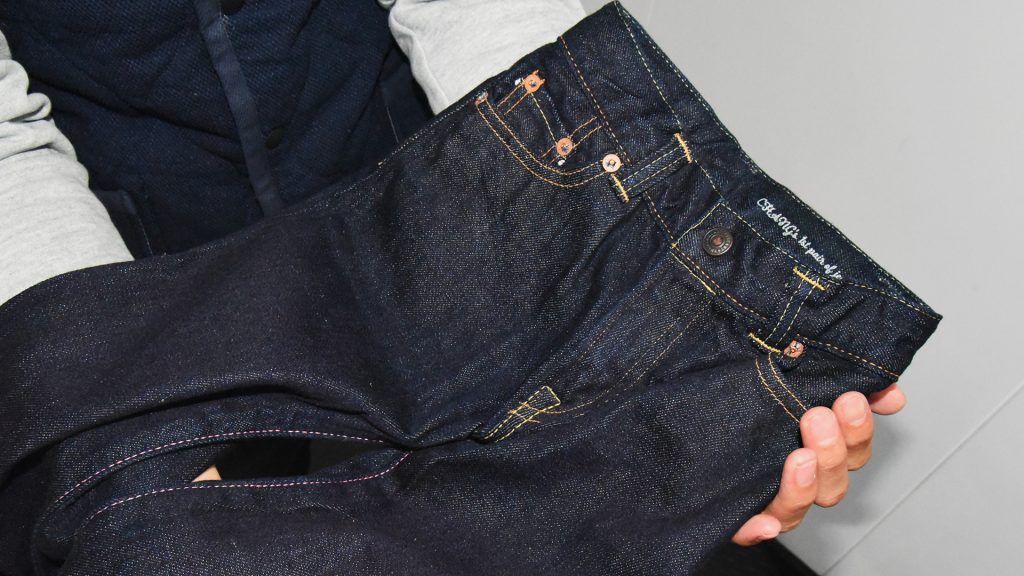 I thought it was so cute that I asked the customer's permission to take a picture of it.
Isn't it very cute?
This customer put "CHANG's 1st pair of jeans 2022" on his child's jeans.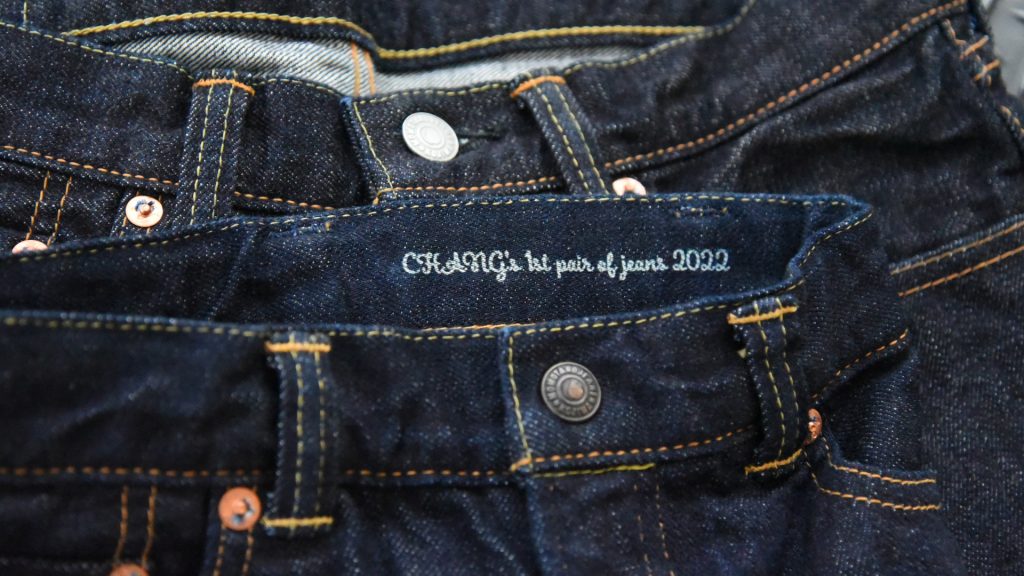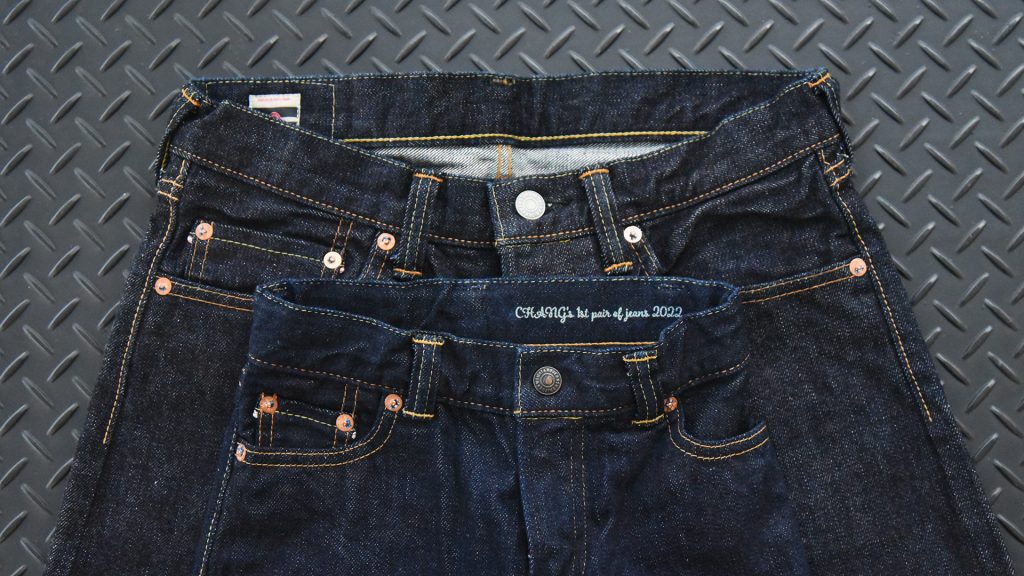 You can freely choose the words you want to put in.
Why don't you order your child's first pair of jeans from Momotaro Jeans?
For example, you can put your thoughts for your child, your child's birthday, or a message to your child in the jeans.
I'm thinking these will be very special jeans for your family.
For more information on how to put words on jeans, please check the Personalize denim page.