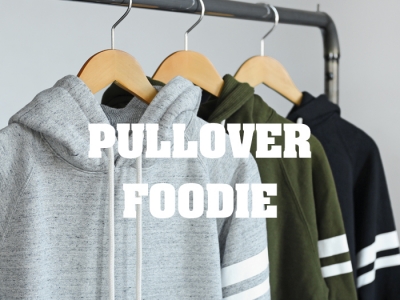 MOMOTARO's pullover sweatshirt Foodie is now available.
Many people have been waiting for this for a long time.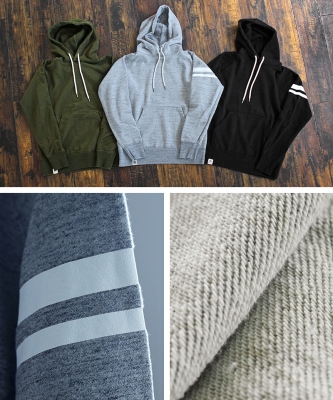 20/30/7
The numbers 20/30/7 are the yarn count numbers. The smaller the number, the thicker the yarn.
A typical sweatshirt fabric is 30/30/10. So MOMOTARO's sweatshirt is 1.5 times heavier.
Even though it is heavy, it is quite soft and fluffy to the touch.
Although the thickness of the fabric itself is firm due to the use of thick yarn, the fluffy texture is achieved by weaving the fabric slowly and loosely.
Furthermore, thick pile yarn is used on the back, which is another reason for the volume and comfort.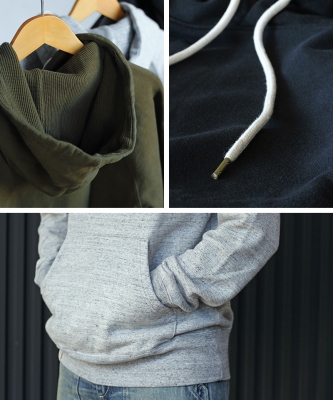 Which color will you wear?